46
« on: March 03, 2013, 02:07:02 PM »
Oddly, in 8 years of homebrewing, this is my first attempt at yeast rinsing.
The white layer on top is obviously yeast, but what about the slighty darker layer below? Is that yeast and trub or just trub?
The crud on the outside of the jar is label residue (these jars originally contained pasta sauce).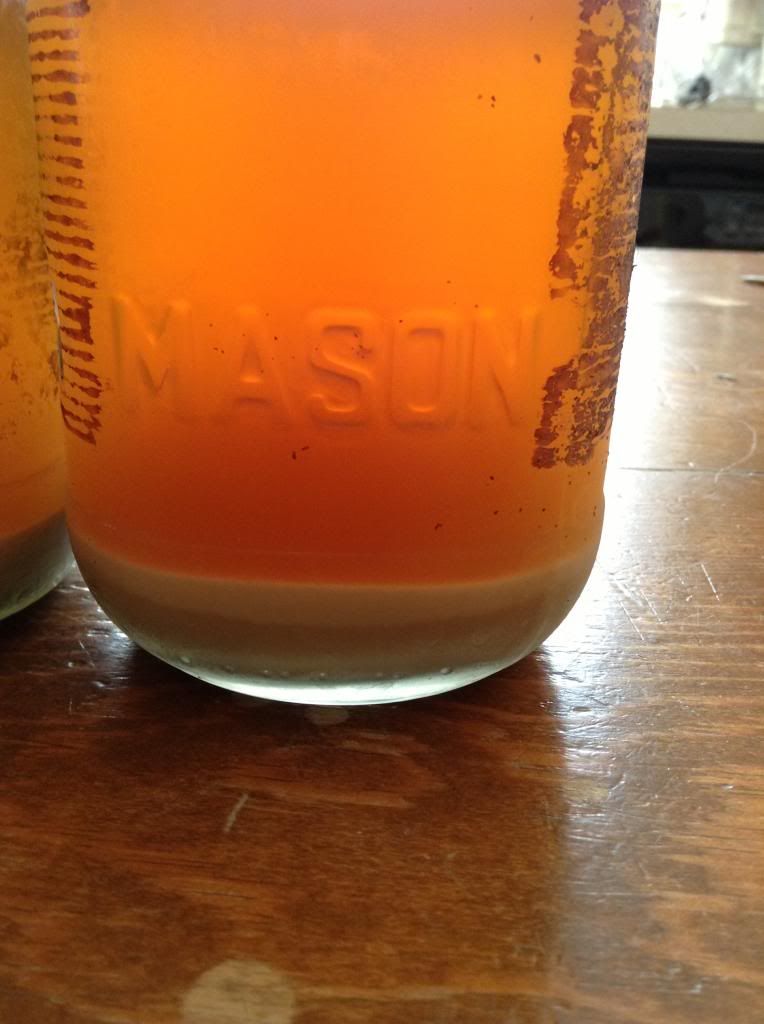 Edit: I should clarify that the picture above is post-rinse.