46
« on: May 31, 2013, 06:42:03 AM »
i brewed another ipa and a double ipa last night, so i have 15 gallons fermenting.
the executive producer is coming by today so we can talk timeline for when they need to be ready so i can decide when to begin to dry hop and bottle.
the imdb link for the film.....
http://www.imdb.com/title/tt2827058/?ref_=sr_1
they just announced the guy who will be playing the main character......
Malcolm McDowell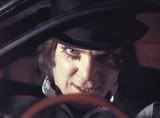 how awesome is that....
the female lead role will be played by Hani Furstenberg!