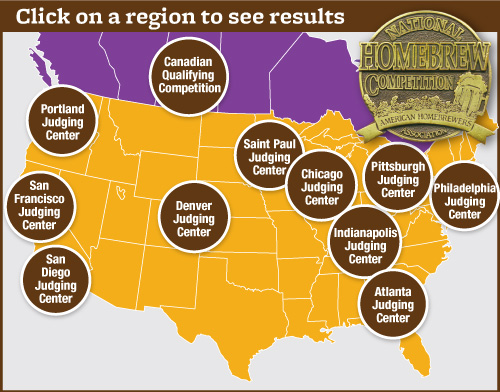 You've brewed the beer, shipped the beer and waited eons for the results to be posted. Be the first in your homebrew club to view the First Round results! Just click on the Judging Center name in the map to view the results for that competition.
The National Homebrew Competition (NHC) is the World's Largest Beer Competition. Thank you to all who entered and congratulations to the winners moving on to the Final Round held on June 21st at the National Homebrewers Conference in Seattle, WA. Be sure to check back here to view the 2012 NHC winners that will be posted after the awards ceremony on June 23rd!
Do you know of a news story we should be covering?
Tell us about it
and we might feature it on HomebrewersAssociation.org!
Homebrewers Association
Homebrewers Association