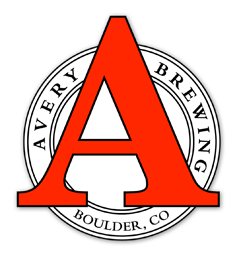 Join American Homebrewers Association (AHA) members at one of Boulder's most notable breweries, Avery Brewing Company.
On Sunday, August 29, 2010, Avery Brewing Company is hosting their first AHA Rally.
You'll have the chance to meet the brewers of Avery, take a VIP tour of the ever-expanding brewery, get a complimentary pint of Avery suds and you might just walk away with an AHA t-shirt or book.
Date: Sunday, August 29, 2010
Time: 3-6 pm
Rally Host: Avery Brewing Company
Address: 5757 Arapahoe Avenue, Unit B1, Boulder, CO 80303
Web: www.averybrewing.com

Space is Limited to the first 150 people!
VIP Brewery Tour!
Receive 1 complimentary pint
Meet Avery brewers.
Meet AHA Staffer, Kathryn Porter Drapeau
An opportunity to mingle with other Colorado Front Range homebrewers.
Chance to win great prizes from the AHA and Avery Brewing Company!
American Homebrewers Association (AHA) Rallies are free to current AHA members.
Non-members can Join Now, or sign up at a discounted rate at the door. Fill-in and print this AHA Rally Member Form and take it with you to the event.
Learn more about AHA Membership Benefits & Zymurgy Magazine!
Do you know of a news story we should be covering?
Tell us about it
and we might feature it on HomebrewersAssociation.org!
Homebrewers Association
Homebrewers Association