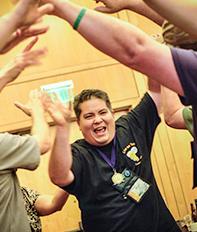 Does the cold winter weather have you dreaming of June? No matter what the local climate brings, you can expect an awesome week of homebrewing fun in Philadelphia, June 27-29 at the National Homebrewers Conference! If you've enjoyed previous editions of the event, you know how much fun is in store, but if you're green, we've got a handy guide for newbies to give you an idea of what to expect.
One thing is certain: the AHA Conference is increasingly popular and will likely sell out quickly. Registration opens February 5. Don't miss out on the annual gathering of the homebrewing tribe!
Save the date: National Homebrew Competition registration opens February 26.
Do you know of a news story we should be covering?
Tell us about it
and we might feature it on HomebrewersAssociation.org!
Homebrewers Association
Homebrewers Association