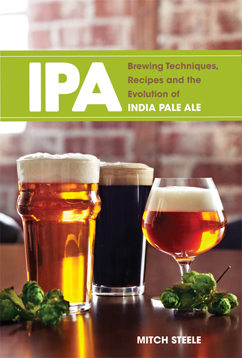 We asked, and boy, did you answer! With more than 750 submissions in our contest to win a copy of IPA: Brewing Tecniques, Recipes and the Evolution of India Pale Ale, our random number generator was fermenting overtime. But now the results are in, and we're pleased to announce the five randomly-selected winners among those who told us the name of their homebrewed IPA. Each winner will receive a complimentary copy of the latest and greatest in brewing literature for hopheads, courtesy of Brewers Publications.
Drumroll, please…
The winners are:
"Clever Name IPA" – Tim Hall
"India Train Ride" – Galen Smith
"Tanglefoot" – Adam Reinke
"Yogi IPA" – Jeff Brock
"You Chinook Me All Night Long" – Peter Estaniel
Do you know of a news story we should be covering?
Tell us about it
and we might feature it on HomebrewersAssociation.org!
Homebrewers Association
Homebrewers Association