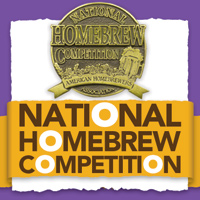 The 2012 AHA National Homebrew Competition has reached max capacity. All 10 of the US judging sites are full, with 750 entries each, or 7500 total entries.
The response to the year's competition is astounding! An entire judging site, allowing an additional 750 entries, was added to the competition. The sell out set an all-time record.
It is possible a few remaining entries spots could open up, pending refund requests. Entrants have until March 12, 2012 to request a refund.
Good luck to all brewers registered. May the best beer win!.
Do you know of a news story we should be covering?
Tell us about it
and we might feature it on HomebrewersAssociation.org!
Homebrewers Association
Homebrewers Association