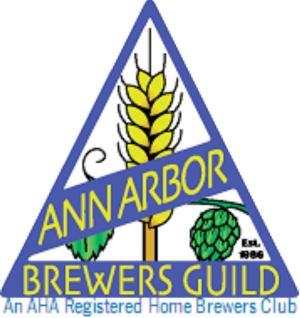 | | |
| --- | --- |
| Founded: | 1986 |
| Membership: | 80 |
| Location: | In and around Ann Arbor, Michigan |
| Website: | http://aabg.org |
| Meeting Time: | 7:30 pm 2nd Friday of each month |
| Meeting Location: | At various members homes, with occassional local microbreweries or other alternative locations. |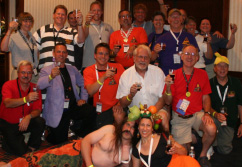 The AABG is the oldest established homebrewers club in Michigan, and still has some of the original members in its midst. Due to its proximity to the University of Michigan and the Big 3 automotive headquarters, the AABG has a number of students, educators, scientists and engineers in its midst.
Additionally, the club boasts some notables in the homebrewing community, including: Pat Babcock, maintainer of the Homebrew Digest (HBD); Chris Frey, member and Chairman of the AHA Governing Committee; Mike O'Brien, co-founder of pico-Brewing and a true Renaissance homebrewer; Jeff Renner, member of the AHA Governing committee and responsible for re-invigorating the Classic American Pilsner style; and Ken Schramn, author of The Complete Meadmaker and other articles on Mead.
In addition, several members have earned Gold in various National Homebrew Competitions, while other members have gone on to work at or even open several breweries. The AABG hosts a number of annual events including National Homebrew Day and a Summer Beer-B-Que.
The AABG developed, organized and runs the annual ABC Brews Crews Competition, a BJCP certified competition.
Whenever a National Homebrewers Conference is within driving distance, the AABG supports both Club Nights and occassionally provide speakers. In 2007, the club brewed 120 gallons of the same wort, and added 12 different hop varieties in 12 different 10 gallon boils to present in the Hospitality Suite. That same year, nine brewers brewed beer with food ingredients in the mash and/or boil, and paired these with complementary appetizers.
In 2009, for Big Brew, the club brewed 21 ten gallon batches in 24 hours at the Corner Brewery in Ypsilanti, Michigan. These were fermented and later served at a special evening function at the brewery. Future synergistic efforts are anticipated with local microbreweries.
Homebrewers Association
Homebrewers Association