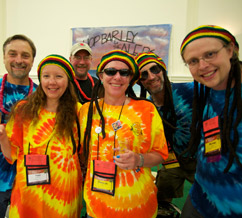 Name: Hop Barley and the Alers
Founded: March 1989
Membership: 45
Location: Boulder, Colorado
Email: hopbarley@hopbarley.org
Website: www.hopbarley.org
Social Media: Hop Barley and the Alers on Facebook
Membership Dues: $35 single/$45 Couple
Who we are and how we got started:
HB+A was started in 1989 by the one and only Charlie Papazian, author of the much loved Joy of Homebrewing. 25 years later and the club is still here, much in the same form as it was when Charlie started it. Our meetings are casual and filled with dinner and informative talks from local brewers who want to depart their knowledge to the group which most of them started out in. And lots of beer naturally!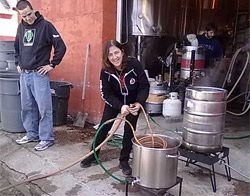 Meetings:
Meetings are every 4th Tuesday of the Month at the Boulder Masonic Lodge (2205 Broadway St. Boulder). Everyone is welcome and a dinner is provided as well as a large variety of beer. We encourage you to bring your own cup and a bottle of brew to share. Meetings "start" at 7 PM with dinner being served. Official business is short and sweet followed by an hour long presentation by a brewer from one of the many Breweries/Brewpubs in the Boulder/Denver area. Other meetings consist of presentations on topics ranging from recipes to cool home-built gadgets and practice beer judging for those who are looking for feedback on recipe improvement.
NOT TO MISS – Looking to score a killer deal? Our yearly fundraising auction is filled with gear, goodies, and grains. Check back to the website and join us in a chance to bid on brew days or beer tastings with club beer collectors.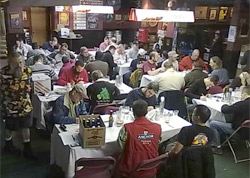 Competitions:
Going on its 23rd year, the Hop Barley & the Alers' Reggale & Dredhop homebrew competition will be Febuary 25, 2012. AHA and BJCP sanctioned, this competition is open to any sanctioned style of beer, mead and cider with entries being capped at 400 total. Be sure to join us for the post competition reception and award ceremony. Details can be found at www.hopbarley.org/content/dredhop
Other Fun Activities:
Our yearly summer camping picnic that revolves around a club only beer competition is by far a favorite among members. Last year's brew-off was "Iron Brewer" style with the secret ingredient being a root vegetable. The winner was a soured Flanders Beet Beer. Regular brew-in days are posted on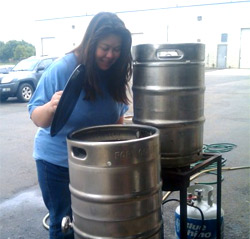 the Facebook page that is open to members as well as frequent beer tasting dinners and movie nights. Also available to novice brewers are "learn to brew" gatherings to help spread the hobby to others. Member coordinated brew fest trips are announced as competitions and beer festivals come up, and if you live in Colorado you know that can be almost every weekend in the summer! Monthly FFO (First Friday Out) trips to breweries rotate locations to make sure everyone is up to date on our breweries next door.
Homebrewers Association
Homebrewers Association