Event Details
Date:
Saturday, January 11
Event Type:
AHA Rallies
Time:
11:00 am
- 2:00 pm
Contact:
Matt Bolling
Stone World Bistro & Gardens - Liberty Station
2816 Historic Decatur Rd, #116
San Diego, CA 92106
Get Directions!
Join us on Saturday, January 11 as we bring our 12th annual Stone Homebrew Competition & AHA Rally back to San Diego!
Join us at Stone World Bistro & Gardens – Liberty Station!
Sample entries in the 2020 Stone Homebrew Competition and vote on your favorite – details below
Mingle with other homebrewers
Meet Stone brewers and AHA staff
Win great prizes from the AHA and Stone
AHA Rallies are free to current AHA members. Non-members can join now, or sign up onsite at a discounted member rate. Save time and fill out a membership form in advance to bring with you to the Rally. Don't forget to RSVP to help us properly prepare for the event.
The Homebrew Competition
Please Note: as of 11/26/2019 at 10:44 am PT, the Stone Homebrew Competition is at maximum capacity.
The competition will be limited to 20 homebrewers. During the Rally, attendees will be able to sample all 20 homebrews and vote on their favorite. The beers with the most votes will be reviewed by a team of Stone brewers, and the winner will be announced at the end of the event. The winning recipe will be brewed by Stone on a commercial scale and distributed around the country, as well as entered into the 2020 Great American Beer Festival® Pro-Am competition.
When signing up for the competition, please review the 2020 competition guidelines.
Homebrew Shops & Clubs
Don't forget to print the Stone AHA Rally poster to hang in your shop or hand out as flyers during your next club meeting!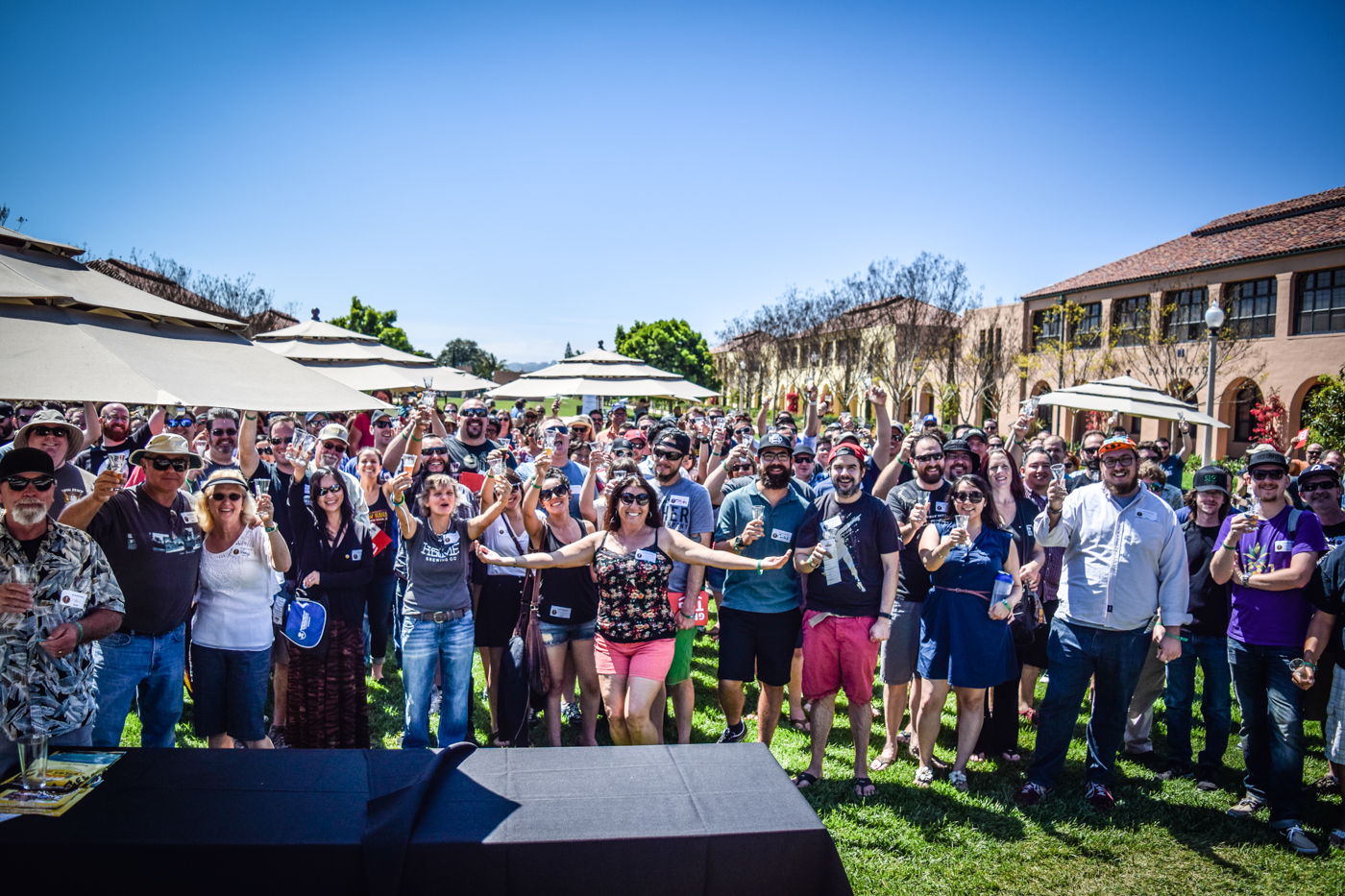 Photo © Tim Stahl