1
« on: December 28, 2015, 04:14:41 PM »
AHA community,
I think it is time to introduce myself: My name is Ketchen Smith and I have been brewing with my informal brew crew at the Smith Swillery for over 10 years, most of my serious brewing being the last 5 years. This bunch of Hooligans really is just myself with an occasional brother, neighbor or friend (and the help usually is in the tasting). I live and brew out of Escondido, CA, and I am originally from the L.A./O.C. area.
I really like my hoppy beers, so that is what I gravitate toward in my brews, but I have done many styles. I started entering competitions in 2011 after I had moved on to all-grain and was getting good feedback from my crew and the local brewing community. 2015 has been an epic year for me: upgraded equipment to do 24 gallon batches, attended my first AHA conference and highlighted by my Best of Ales win, scaling up and brewing at CVBC and Pro-Am entry into GABF and subsequent attendance. Here is what I have accomplished since my first competition in 2011:
2011 - Sasquatch Brewfest Homebrew Contest, Eugene, OR - American IPA - 2nd place
2012 - Del Mar Fair, Del Mar, CA - Specialty, Black IPA - 3rd Place
2013 - Del Mar Fair, Del Mar, CA - American Amber Ale - 4th Place
2014 - Hops and Props Beer Festival, Palm Springs, CA - American IPA - 1st Place
2014 - Hops and Props Beer Festival, Palm Springs, CA - American Ale - 1st Place, Best of Ales, Brewed at Coachella Valley Brewing Co, served in bars throughout Riverside, Inland Empire and San Diego, entered into 2015 GABF Pro-Am
2015 - Schooner Homebrew Championship, Racine, WI - American IPA - 2nd Place
2015 - Southern California Fair Homebrew Competition - American IPA - 3rd Place
2015 - Ramona Homebrew Competition, Ramona, CA - American IPA - 2nd Place
I run a 4 tap keezer (with room for 6), True double door fridge fermentation chamber, Blichmann kettles, Cooler HLTs, Therminator Chill Plate, pumps, etc... The system is in constant evolution and this year I doubled production quantity with minimal extra time involved (mainly more stuff to clean).
I have brewed (and unfortunately bottled) for 3 weddings, a couple of work parties and most years for xmas presents. A sample from this year: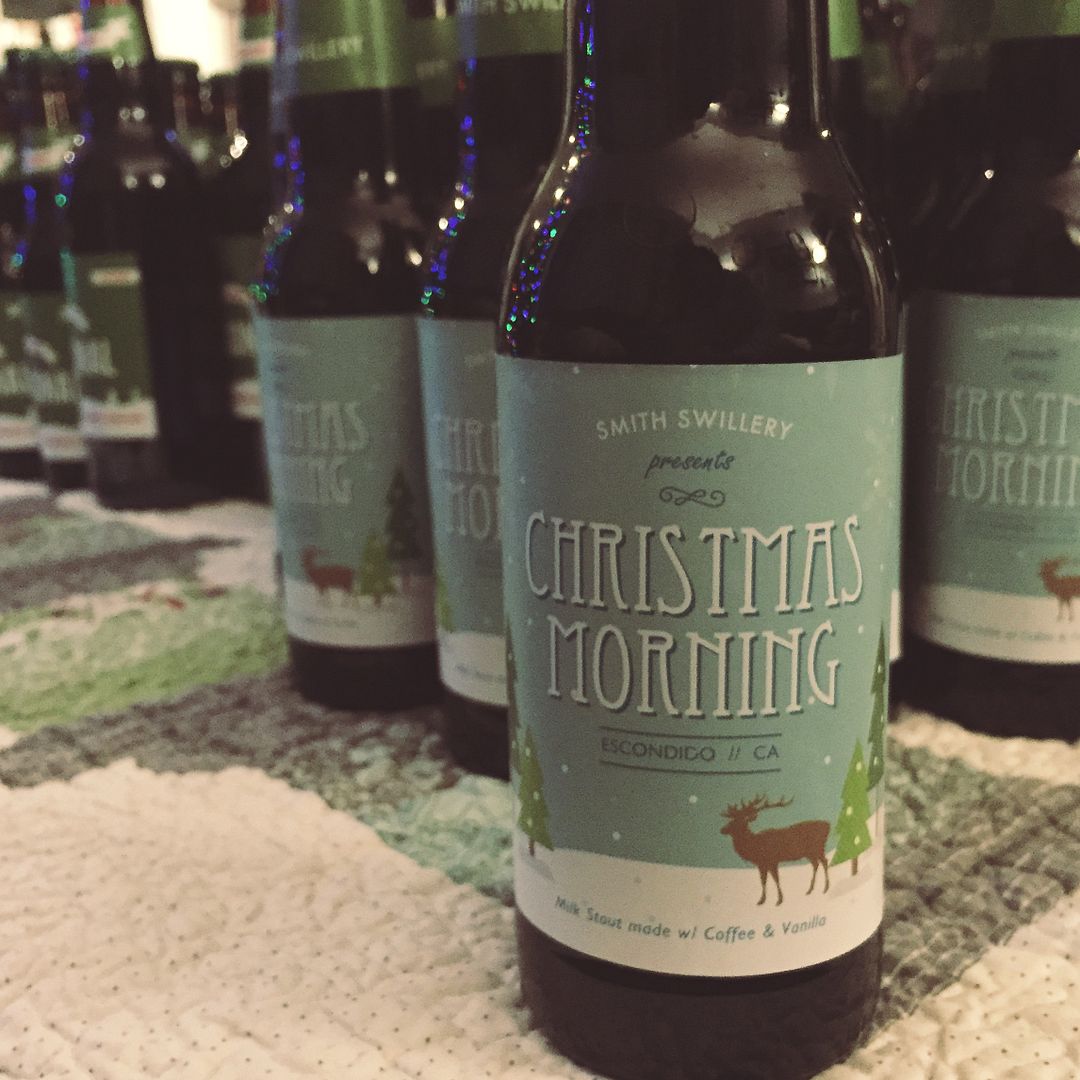 Up Next - another IPA! Cheers!