1
« on: January 14, 2014, 02:21:34 PM »
I must admit I was a little nervous about tearing into my two True GDM-12 glass door refrigerators. Though, the process of modifying them and building the BrewPi's was very rewarding and I am even more glad to have active fermentation going for a Dopplebock and Double IPA using the new BrewPi controllers. I love being able to be laying in bed and pull up the BrewPi management webpage and see what is happening or modify the fermentation profile. By By Johnson Controls, Hello BrewPi!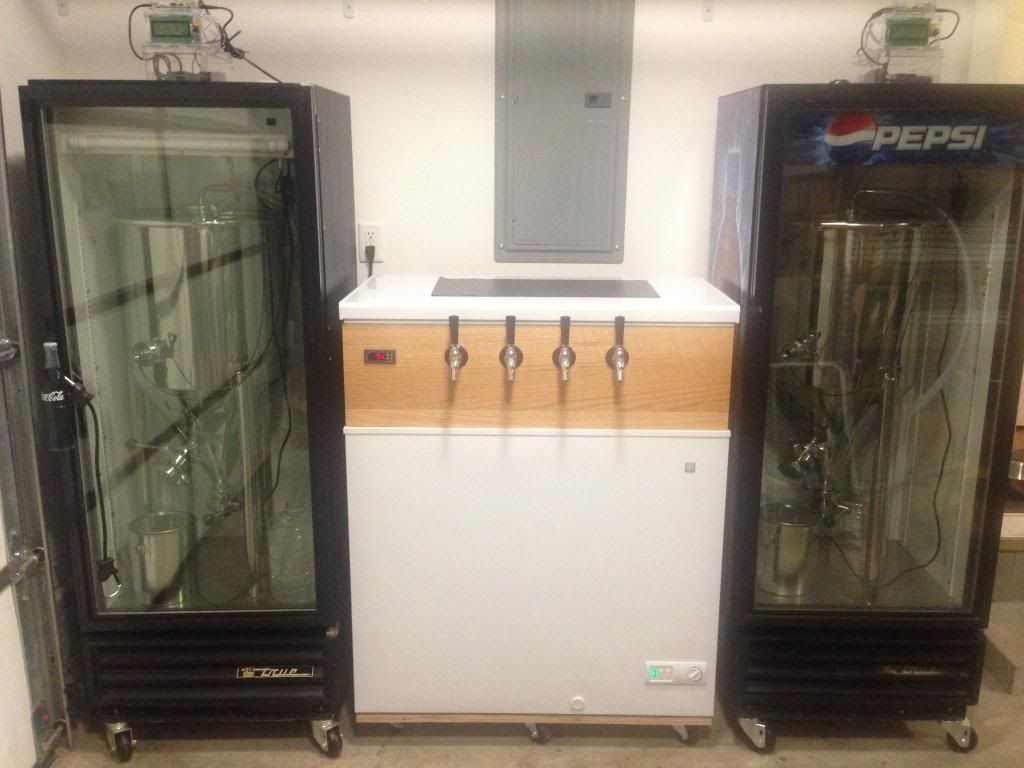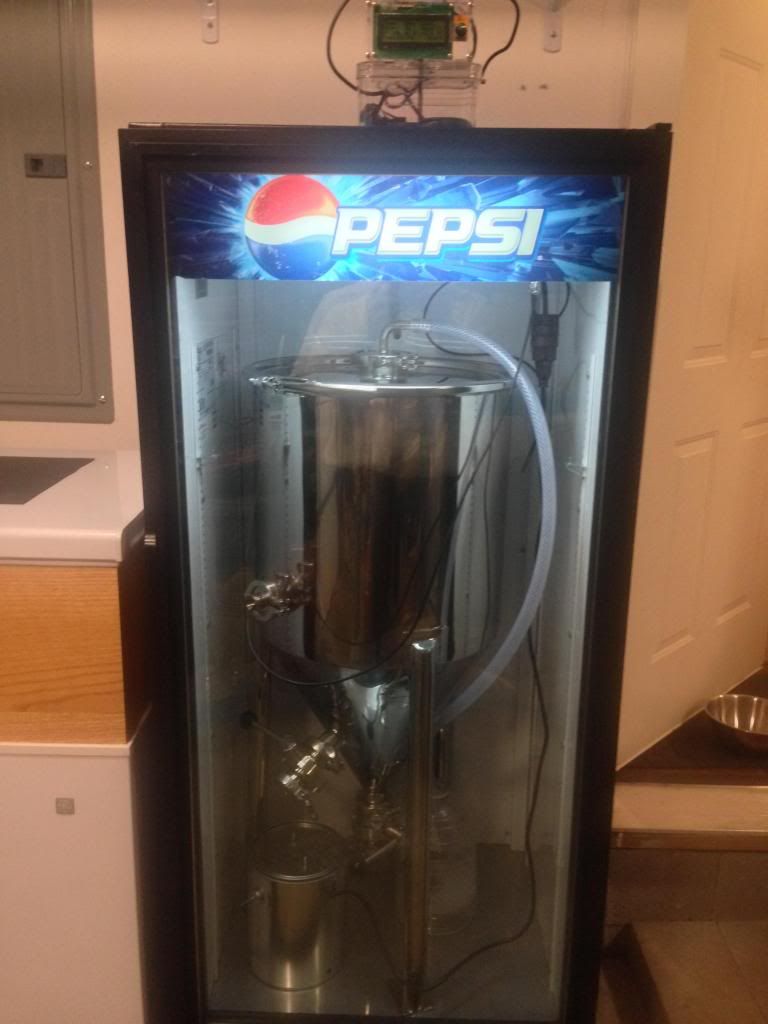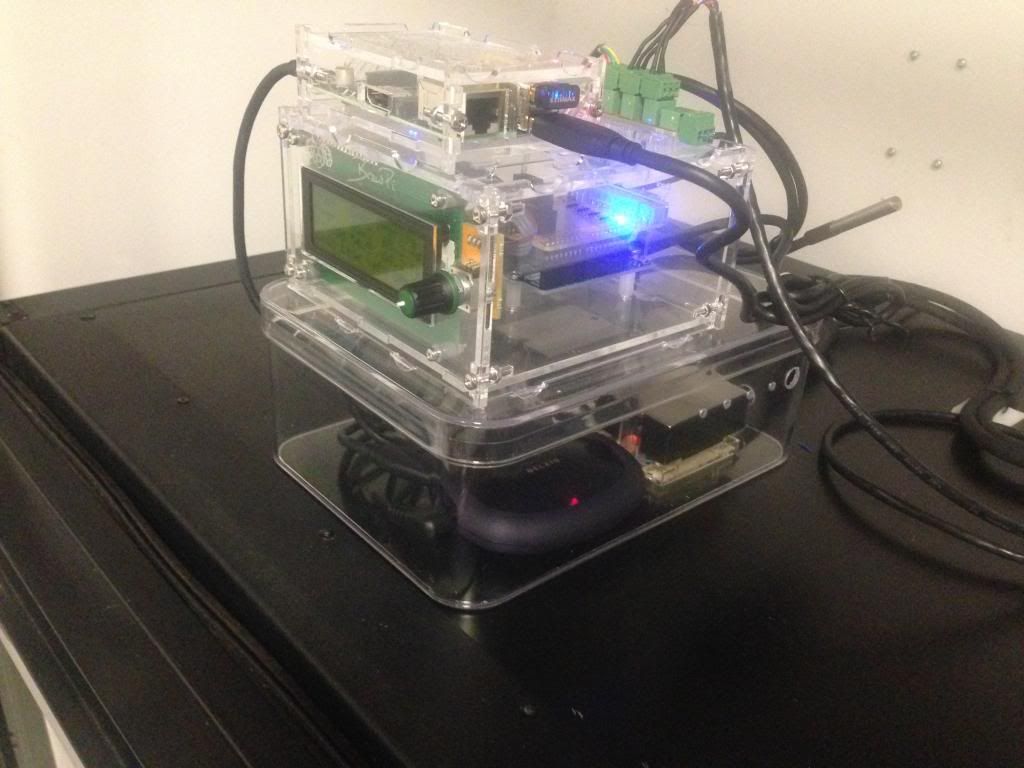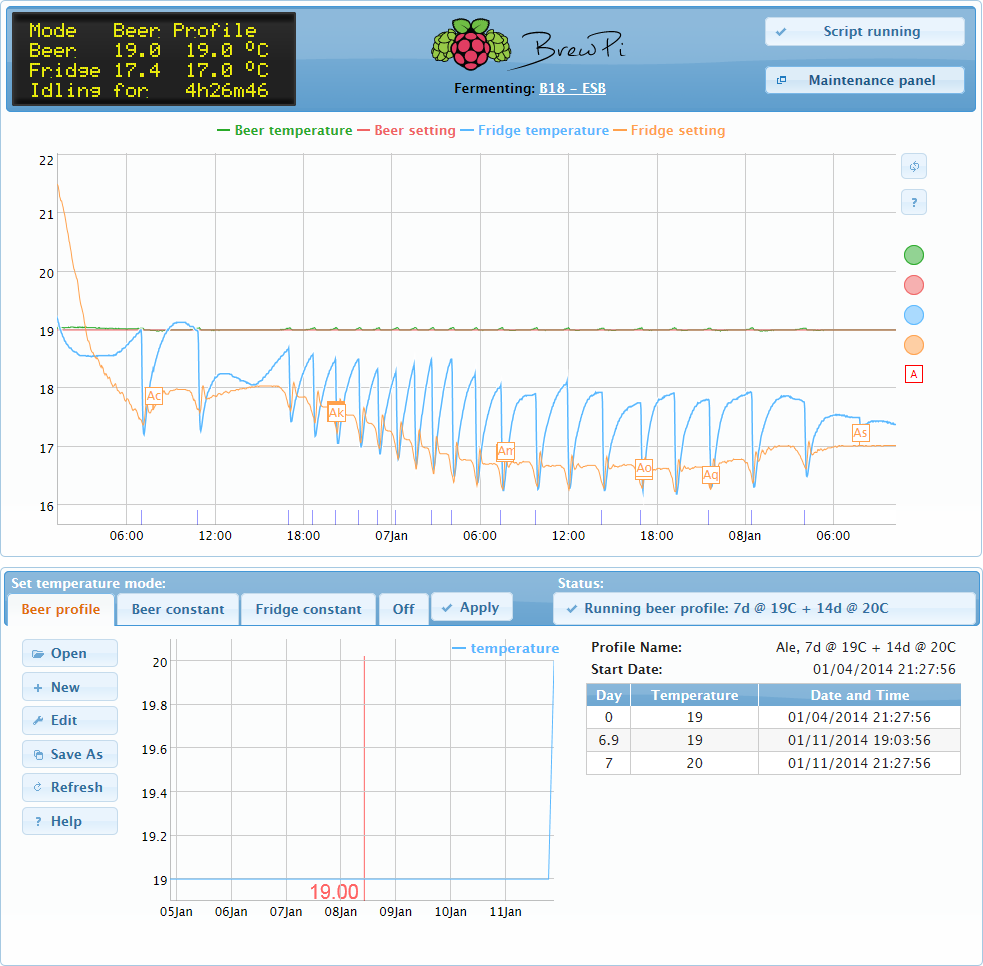 Of course, now you are wondering...
What is BrewPi?
BrewPi is a fermentation temperature controller for brewing beer or wine. It runs on Raspberry Pi and an Arduino. Compared to other temperature controllers, BrewPi offers much better temperature control and a lot more features like data logging, a web interface and graphs. BrewPi is open source and has an active community. BrewPi developers are working hard to support mash control (BIAB, HERMS or RIMS) in the near future.
BrewPi runs on two very popular boards: a Raspberry Pi and an Arduino. The Raspberry Pi is a credit card sized computer that runs Linux. In BrewPi it runs the web server and a python script to log data and manage settings. The Arduino is a microcontroller board that reads the temperature sensors and activates the cooler, heater and other actuators. It also has an LCD and knob to display and change settings.
Stability and flexibility
The Arduino runs the temperature control algorithm autonomously. If you don't care about data logging, it can control your beer without the Rasberry Pi. This makes this combo very stable: if the Raspberry Pi crashes, the Arduino will still keep your beer temperature perfectly under control. And being a simple embedded device, the Arduino just does not crash. If you want to run BrewPi on something else than a Raspberry Pi, you can! Any platform that has USB and can run a web server and Python will be able to run BrewPi.
Web interface
BrewPi runs a local web server that provides a great interface to change settings, view brewing data and to configure your controller. The web interface shows interactive graphs of your current brew and previous brews. You can easily start a new brew, view what the control algorithm is doing, check the logs, load/save temperature profiles, edit the active profile, etc.
Visit
BrewPi.com
for more information.