1
« on: September 21, 2015, 04:00:23 AM »
I've got a sister in Birmingham, and I insisted that she bring me something from Yellowhammer Brewing.
Well, today she did...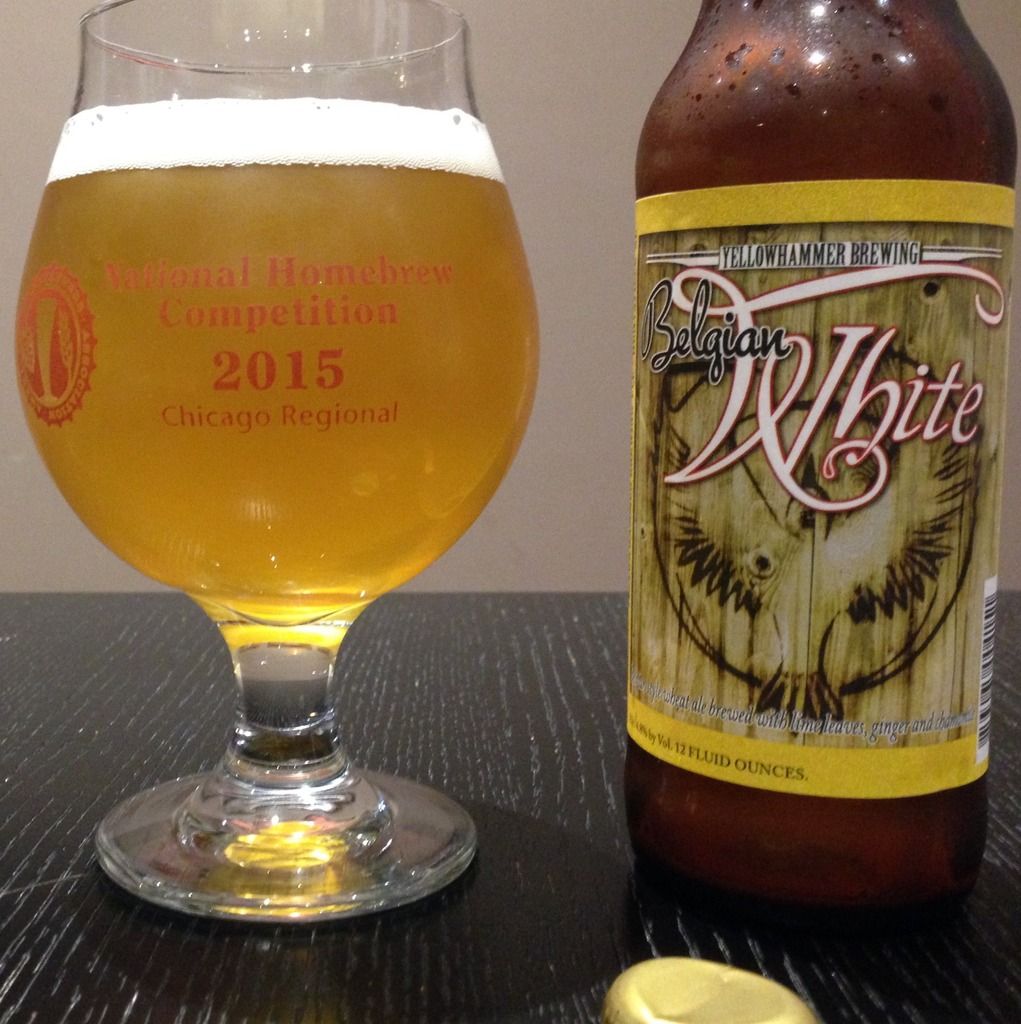 Yellowhammer Brewing Belgian White
(Belgian style wheat ale brewed with lime leaves, ginger and chamomile)
Aroma
Medium malty sweetness, slightly grainy, spicey ginger and pepper. High citrus zest - especially lime, lemon. Just a hint of orange.
Appearance
Hazy straw, head is lively at first then quickly fades a bit, leaving behind a light lace.
Flavor
Bready wheat. Somewhat grainy, crackery malt sweetness. Bit of honey. Medium-low clean bitterness with modest citrus hop flavor - lemon, orange. Spicey notes contrast the citrus, with ginger setting the stage for a relatively dry finish, slightly tart with a pleasant hint of lime that insists on hanging around until the next sip.
Mouthfeel
Light and lively body, effervescent. Smooth and creamy. Spices playfully dance on the tongue.
Overall Impression
This is an outstanding beer. Delicious. Refreshing. Fascinating. I couldn't possibly continue on without taking another sip ...There!! The kaffir lime is clearly the star of the show. But there are so many moving parts harmoniously coming together to form what is just a simply wonderful drinking experience. I would enjoy this beer while in the yard, on the porch, cooking dinner, hanging out with great friends, or on a brew day.
I've almost exhausted my supply. Keith, please feel free to PM the recipe!!