1
« on: July 18, 2014, 09:52:29 PM »
The first Sixpoint beer I've tried. It's a British IPA brewed in New York. Approximately 60ibu and 6%.
The packaging is intended to be waaay cool. Tall and slender 12oz cans with plenty of bare aluminum and modern minimalist graphics. Wrapped up in a small paper box with the same graphics motif.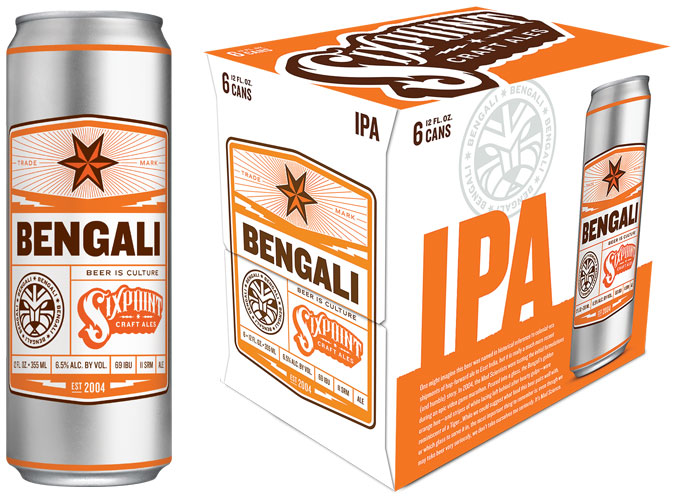 A - Crystal clear orange color with a small head, no bubbles and a little bit of lace.
S - East Kent Goldings mixed with a citrus hop. Floral, lavender, herbal and light citrus. Good caramel malt note with low-medium intensity. Faint yeast of American or British origin. Moderate overall intensity aroma. Pleasant.
T - Similar to the aroma. Not super impressive on the first beer, but it made a better impression after a few. Mild bitterness for an IPA and a little sweeter than my preference. Soft water. Balanced. Decent.
O - I can't say this beer was awesome or objectionable and didn't mind drinking it. I can see how people would like it, if they wanted a soft British style IPA. It's well made and had no off flavors or flaws.