16
« on: August 08, 2016, 03:30:06 PM »
I recently returned from a trip to Maui where I had a chance to visit the Hawaii Sea Spirits distillery. I thought some of you might be interested in seeing a few pictures.
This is the sugar cane press. They grow their own organic sugar cane (both the vodka and rum are made from it) and import cane juice from somewhere else (I think South America).
These are the fermentors. They ferment the cane juice to 10% ABV before distilling. That's the bottom of the column still poking through the roof.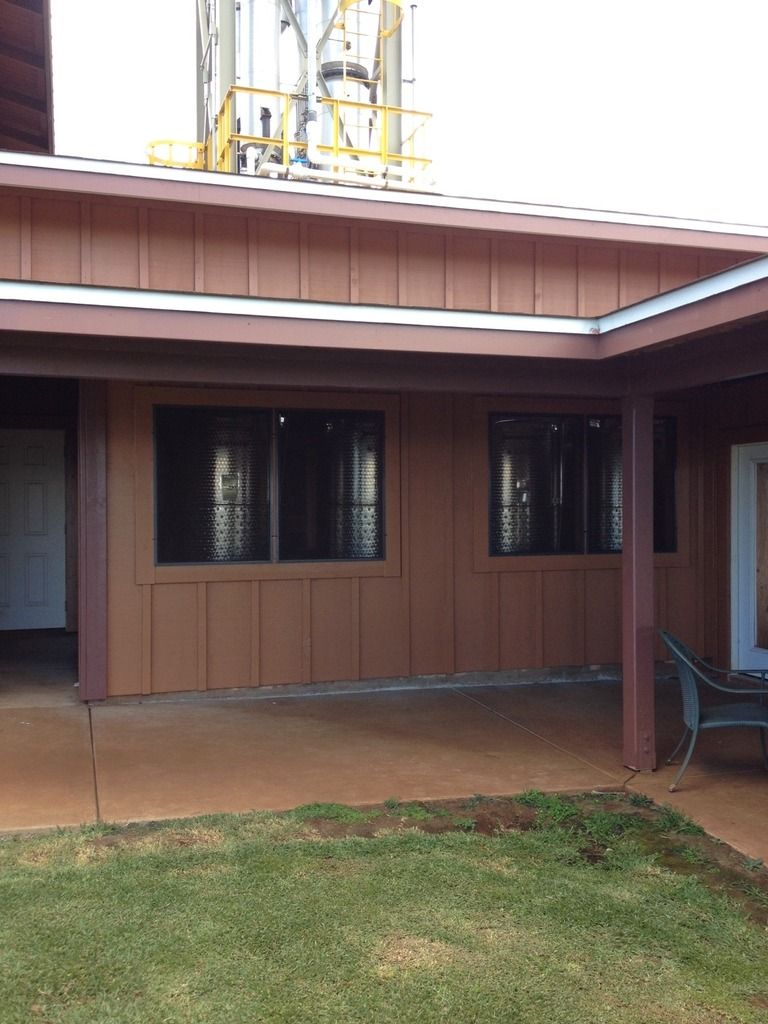 The pot still is on the left; that's the blending tank on the right where they add water back to the distillate. All the water they use is desalinized deep ocean water which is pulled up off the coast of the Big Island. Apparently, this water is marketed in Japan as a health drink and sells for something like $20 a bottle (not by the distillery).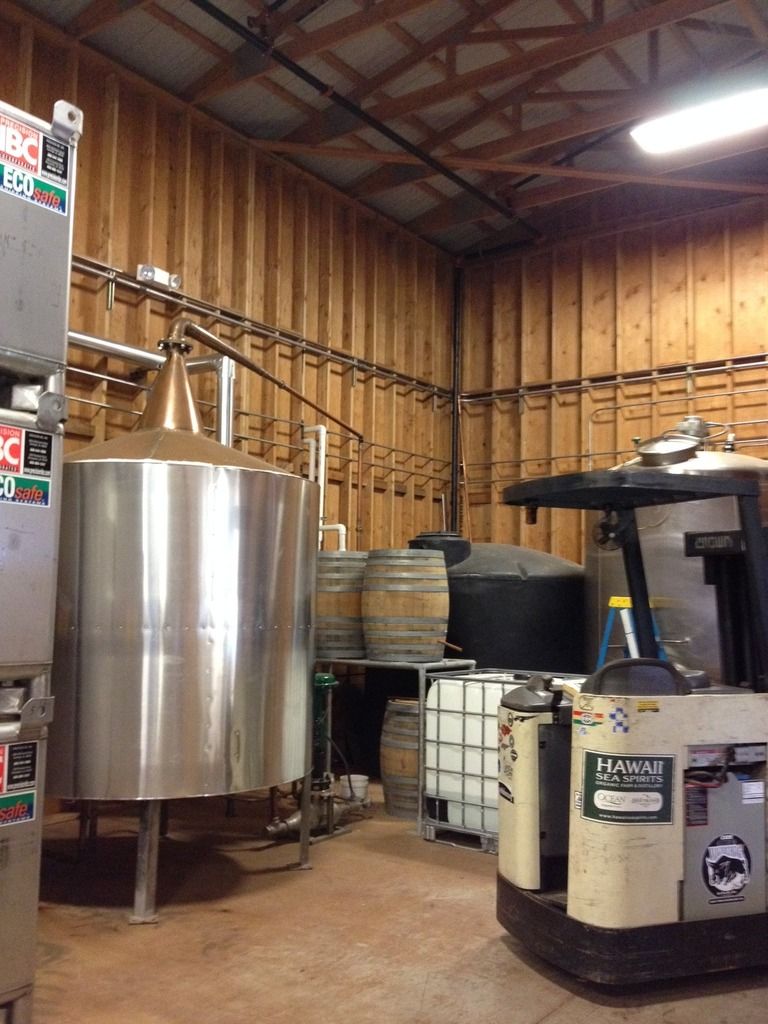 Column still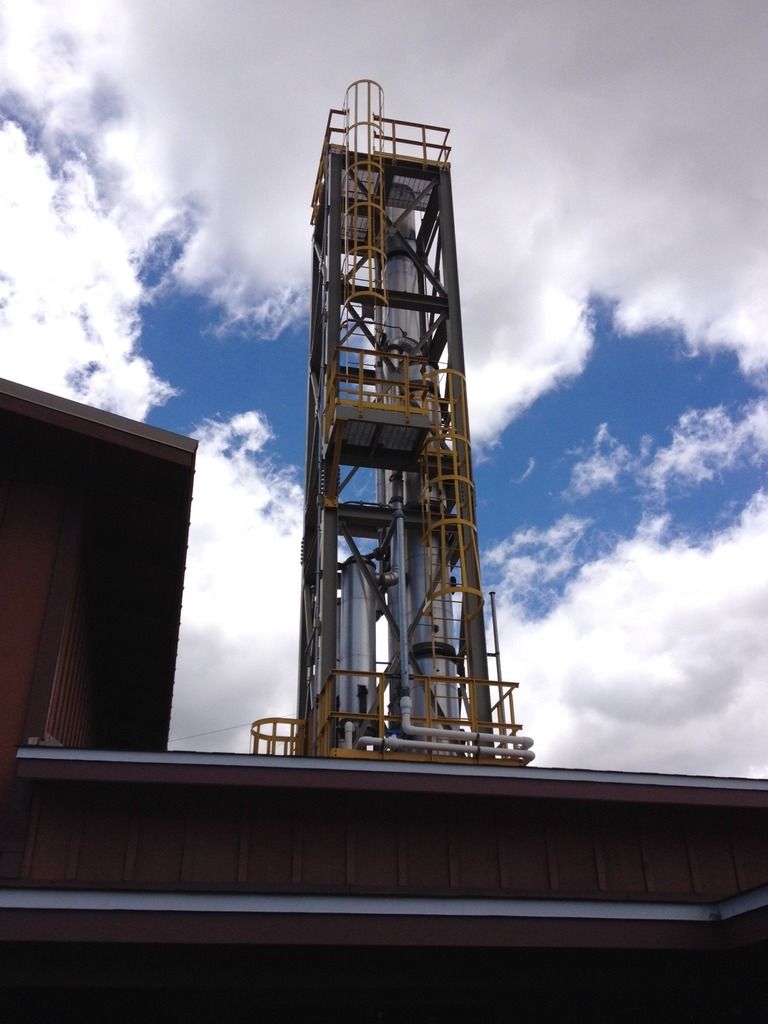 Sugar cane; they grow a couple of different varieties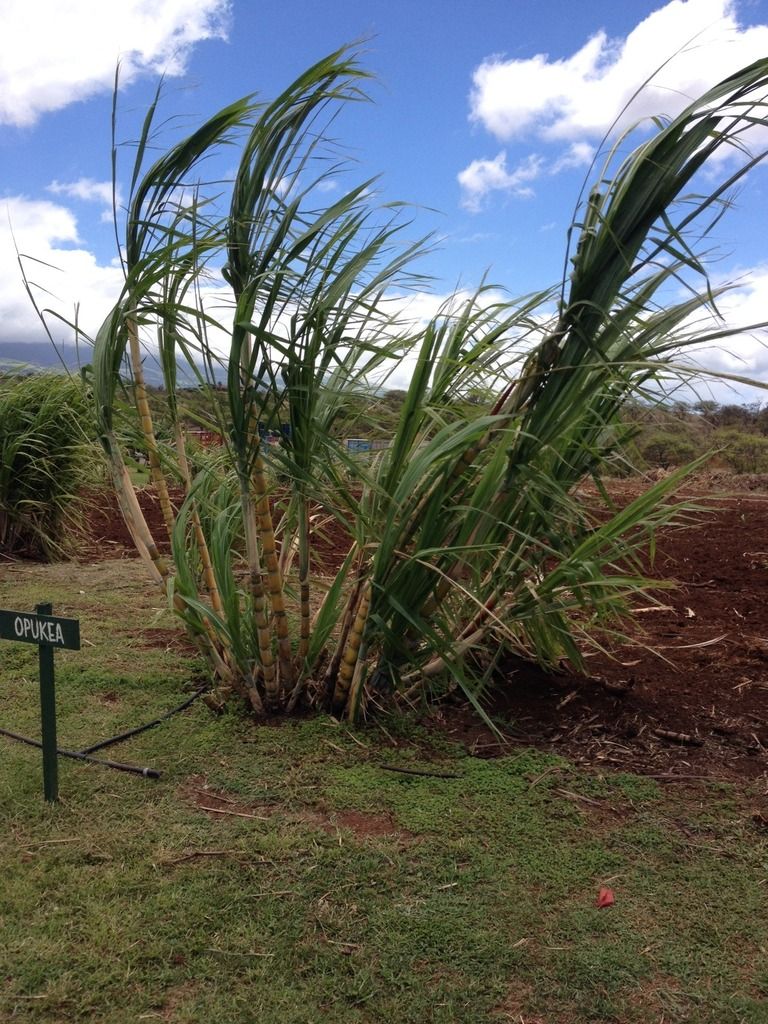 Sugar cane field with still in the background; it's a beautiful property
Bottling line
This picture is from somewhere else on the island, but I thought it was worth sharing. These are old mill rollers from the sugar cane processing plant. The grooved part of the roller is six or seven feet long. Apparently, 2016 is the last year of commercial sugar cane production on Maui.