16
« on: September 20, 2015, 01:38:03 PM »
This recipe came from a cookbook my wife got at some wine tasting event we went to earlier in the summer. It makes for a pretty spicy salsa; I might back off on the chipotles a bit next time.
2 small cans of chipotle peppers in adobo sauce (with adobo sauce washed off)
4 roma tomatoes, cored and coarsely chopped
6 garlic cloves, peeled
1 quart water
salt and black pepper to taste
Combine all ingredients in a pot, bring to a boil, reduce to a simmer for about 30 minutes, blend in a food processor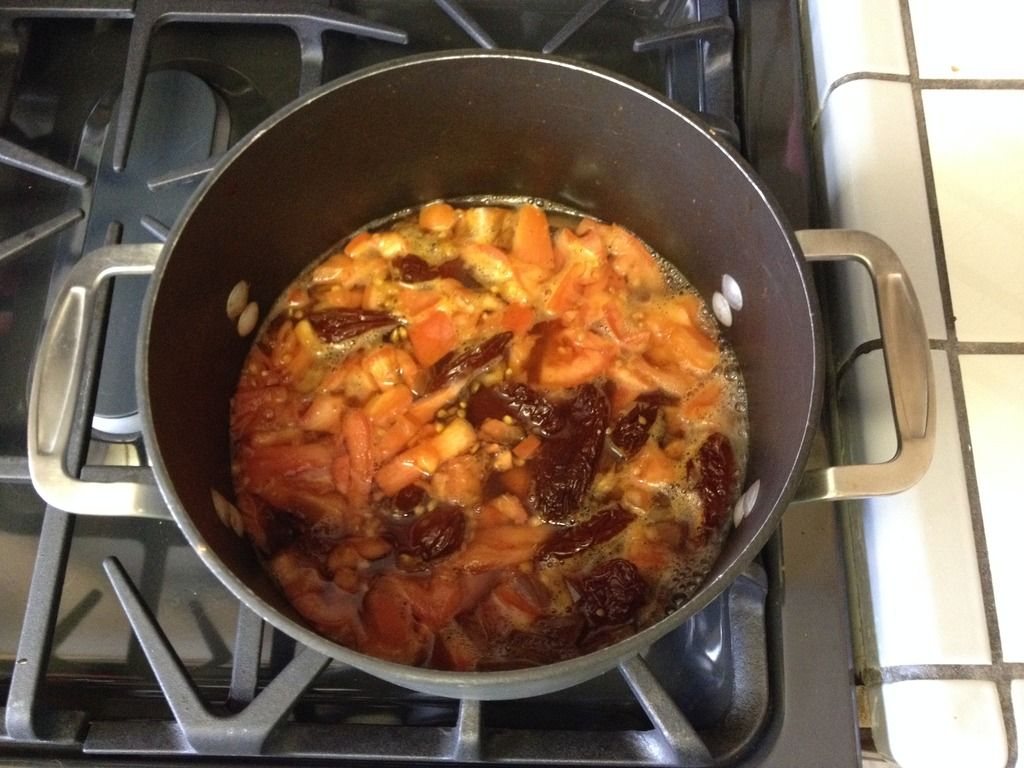 It was delicious both for dipping and as a garnish on the main dish of the evening (squid sauteed with tomatoes and garlic over rice and beans). I whipped up a few margaritas as well.