46
« on: October 26, 2015, 02:52:41 PM »
I'm reading American Sour Beers (excellent book so far) and following the author's recommendation to keep a tasting log of commercial sours.
Fortunately, my local liquor store has a wide selection of at least 40 different sours. Unfortunately, they are all pretty expensive.
Yesterday, I picked up these: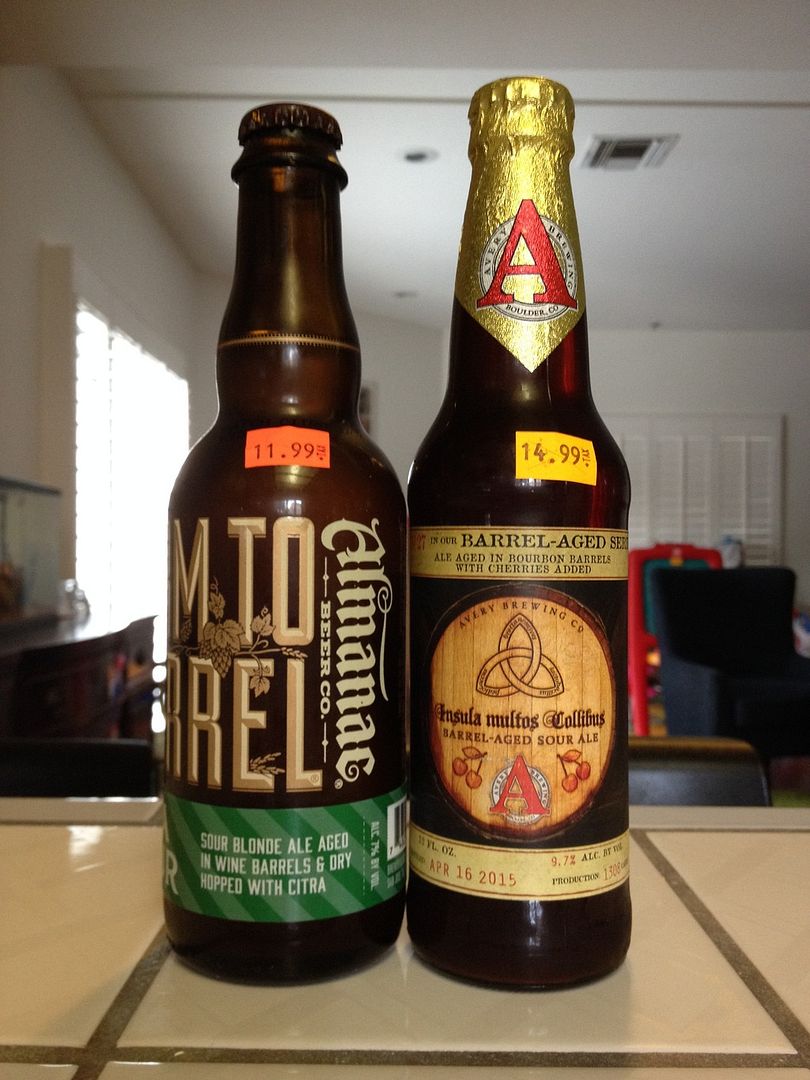 Below are my tasting notes on the Citra Sour. The second beer is a sour ale aged in Bourbon barrels with cherries. I'll try that one later this week.
Disclaimer: I'm pretty sure my palette kind of sucks.
Almanac Brewing – Citra Sour (10.25.15)
Description: American blonde ale fermented with house sour culture, racked into used oak wine barrels for several months and then dry hopped with Citra; abv 7%
Appearance: Hazy, dark straw/golden color, effervescent, minimal head
Aroma: Slightly sour, light malt, and citrus (lemon and grapefruit)
Taste: moderate sourness with no funk; fizzy grapefruit, lemony (slight mouth puckering); perhaps light vinegar; light malt; light hop bitterness (not really noticeable); hint of light berries?; dry finish
Impression: Enjoyable, would buy again, definitely sour but not overpoweringly so