1
« on: April 24, 2014, 11:56:26 AM »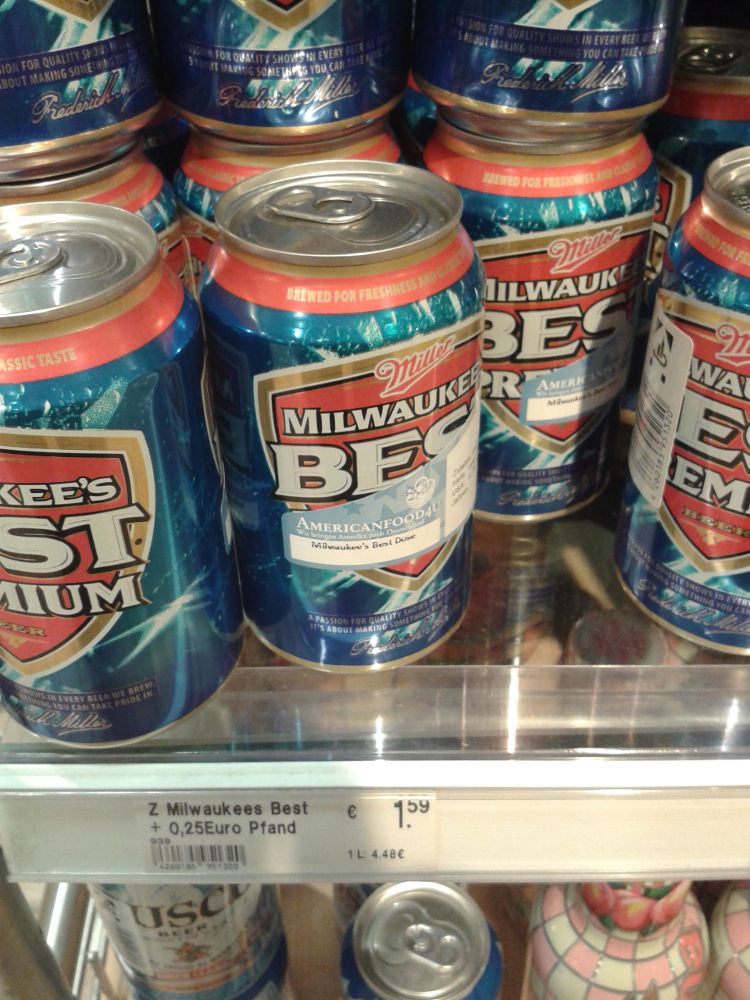 Saw this in the Feinkost (fancy food) section of a local supermarket. A single can will set you back about $2.20, plus $0.35 for the deposit. Below are cans of Busch, also the same price.
For reference, a .5l bottle of something you'd actually want to drink runs about 0,65-0,95 euro here, with an 0,08 Pfand.
They do have a few good American beers here, but I haven't bought any. You can buy 750ml bottles of Brooklyn's Local 1 for around 20 euros ($27-ish). They also have 330ml bottles of Firestone Walker for 3 euros.