1
« on: March 24, 2019, 12:20:02 AM »
….on the counter top, in the drawers, in the cabinets, then the floor.
After you have been brewing for many years you figure you have made every mistake know to brewers.
Then one day you make a mistake you have never seen before.
Brewed 12 gallons of Tripel and split the volume into two glass carboys as usual.
One week later moved the carboy to pull the blow off tube.
I use Brew Hauler's on all my carboys - absolutely love this gadget.
Noticed a small amount of liquid under the carboy.
Figured I must of spilled some beer from the blow off.
Week later moving the carboy again and notice again a small amount of liquid.
This is not good.
Figure I will transfer the beer to another carboy to be safe.
Rigged everything up for the transfer and ready to go.
Now I transfer every liquid under 4-5 psi CO2 pressure.
Normally good technique, this time it was a bad mistake.
Slightly opened the CO2 valve and immediately blew the bottom off the carboy.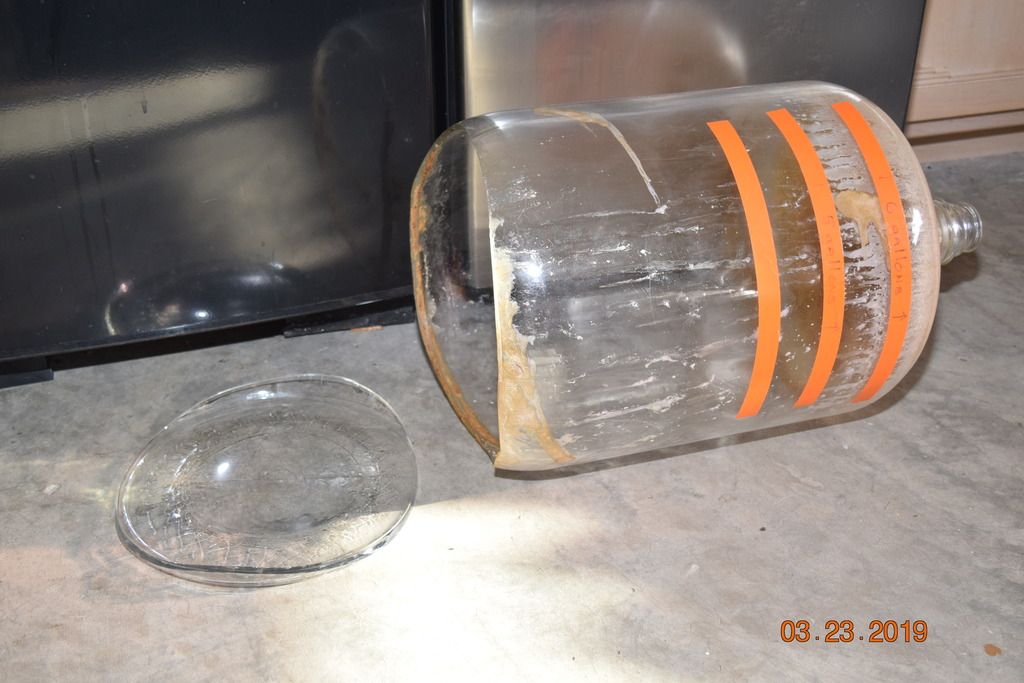 Six gallons of beer immediately poured over the counter top, into the drawers, into the cabinets.
Spent the entire afternoon cleaning up the mess.
I have used these glass carboys for many, many years.
My brewhouse has a concrete floor.
Now I have never slammed the carboys down hard on the floor.
The Brew Haulers really help control the descent.
However, they do tap the floor lightly.
I surmise this constant tapping over the years cause micro-fractures in the glass.
Not big enough to see when they are being cleaned.
Apparently enough wear through the years and they eventually fail.