46
« on: August 24, 2012, 12:03:30 AM »
Yesterday, I got back from Ohio, on a six week work trip. Before I left I was teasing Holly about painting my red wall in the mancave a green. (I've been on a real Irish kick lately) Well, I come home and find this. I'm sure most of you have seen my mancave pics, so I won't waste space with before pics. Dear god was this little girl busy! There are not words to express to her how much I appreciate what she did for me, or to be able to tell her how much I love her. I had to come here a nd brag about the new mancave / bar / brewery. And I just want you all to know, I have the best girl in the world!!
This was the red wall. Painted a nice green to remind me of Ireland. Made a shelf for stereo PS3 etc... using an old palate and some chain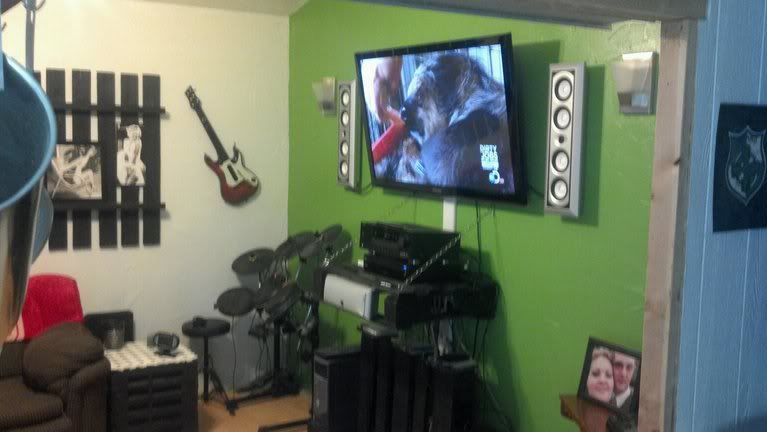 My pull out love seat. (For business time
) She found a bunch o f wooded pallets, took them and painted them black, and here used them to display some of my Marilyn Monroe pics.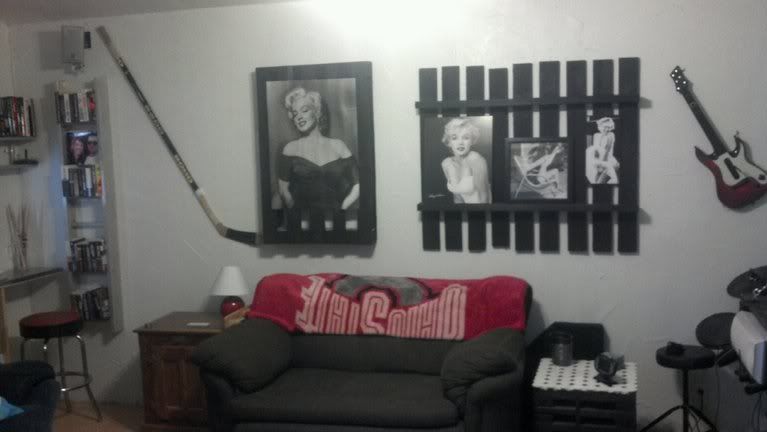 This is my recliner sofa. This particular corner had no drywall. Just bar studs and insulation. Had not got around to finishing it after I added the brewery on. She built me a hanging shelf using my old hockey sticks, and displayed my Cabbage Patch baby (had him since I was 5 so shut it!) And my brew-monkey.
She did some dumpster diving and found this chunk of metal, I believe that it is used as a trough to run wiring on, and made a shelf for my beer mugs.
Here, she used an old wooden window frame, chicken wire, eye hooks and chain to make a pot rack for my HLT's.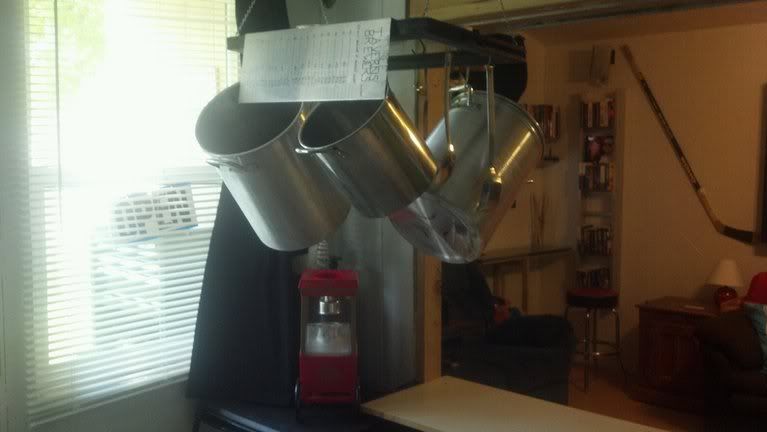 Another old palate now a shelf to display cool man stuff!
She got me a sweet cabinet off Craig's list with an SS top to store my brew gear on. Grain mill fits nicely. Think I might paint the stand.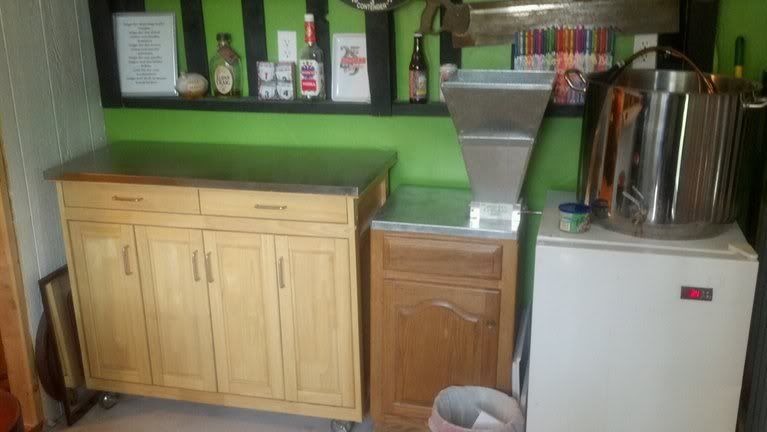 Corrugated metal on this wall, just to look awesome!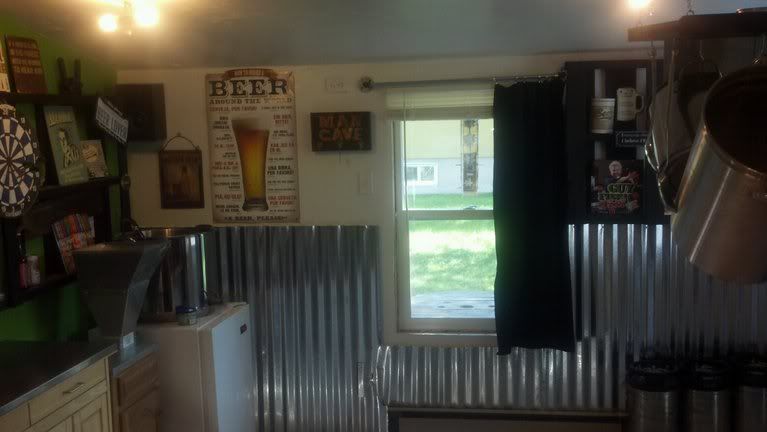 Another palate to display some of my nicer looking cook books.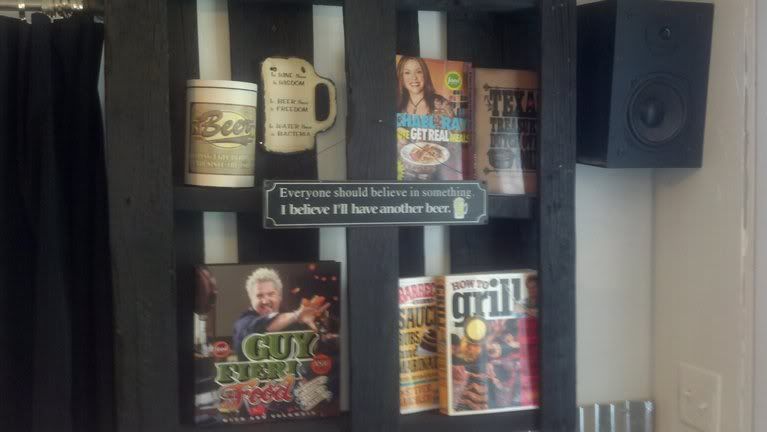 More of that metal trough to make bookshelves, and a little SS desk, where I can sit and work on beer recipes.
I have a few loose ends to tie up she could not do. Some trim, and I have to build the concrete bar. Oh, and she also scored me some sweet bar stools at a garage sale. You can see one in the last pic.
I'm not one who brags, but come on dudes!! Really!?!?! Now, its your turn to tell me all how jealous are of my sweet new pub, and amazing wife!
Oh, and in the bar / brewery, she drywalled and finished the whole thing. It was bare studs, wiring and insulation the last time I saw it.