946
« on: August 18, 2011, 11:34:06 AM »
man, that stack reminds me of when I was a little kid and my old man was still here - he'd split, I'd stack, during the afternoons in August.

, me too. I think that is the reason I like it so much.
Ya, that is one ugly stack job, and a bit of an embarrassment.
Mostly due to all the variety, and that juniper is not made to stack,
but is sure puts on a glorious aromatherapy burn.
Splitting is good work. Although I just did this with that crappy axe I had: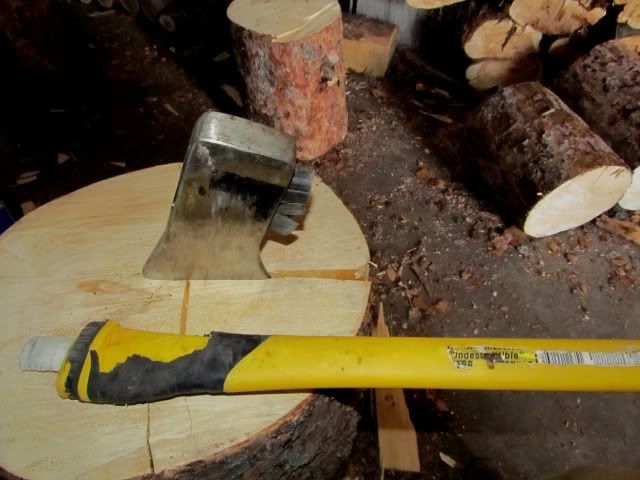 Funny...see the only decipherable words on the handle? Um Yea.
I have been dreaming of one of
THESE BEAUTIES
,
but man...$200 smackas for an axe?
Whoee Tom, I used to be able to burn madrone and a little manzanita...some cypress later on. You guys have wood man.
I thought that was a pretty rude question, until I read your post.

I almost posted got wood for wood? Just for you.