1666
« on: November 09, 2009, 11:35:26 PM »
Man I love stick to your ribs dishes.
This one reminds me of my Grandma. Its chicken and dumplings but for some reason we called it Chicken Popeye. (pot pie)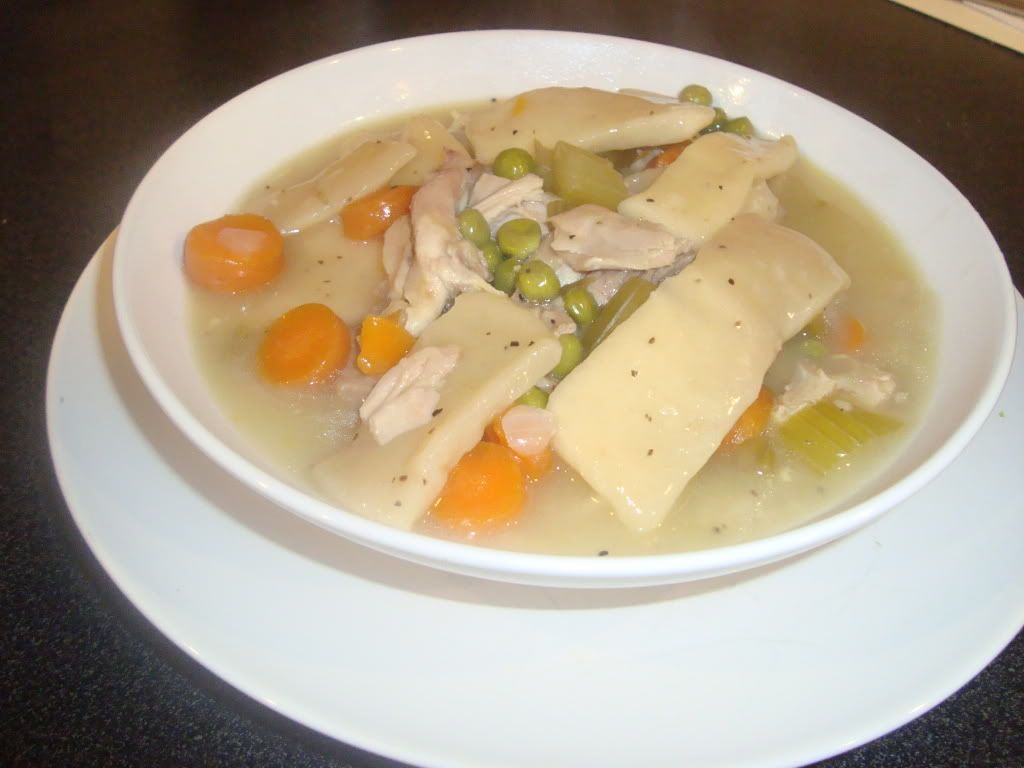 Real easy.
Just take a few whole chicken legs and simmer them in water with a small onion, a few stlaks of celery and a couple of carrots all cut up.a bay leaf, salt pepper and celery seed and a fist full of peas. Simmer till the chicken is tender. Remove the chicken and pick the meat, cut it up and set it aside. Then thicken the broth a little with a mixture of flour and cold water.
For the dumplings mix two cups of flour, 1/2 cup of butter, a teaspoon of baking powder, 1/2 teaspoon of salt. Add ice cold water to the dry ingredients as it mixes till it becomes a moist but workable dough. Let the dough rest for about 1/2 hour then roll it out till it is about 1/8" thick. Then slice them to the desired size. Place them in salted boiling water for a little precook and then transfer them to the stew before they are completely finished.
Add the meat picked meat back to the pot heat up and serve.
So what is your comfort food recipe? Spaghetti and meatballs? Meat Loaf? Gulash?