1681
« on: November 08, 2009, 02:47:15 PM »
I cant find that curried goat recipe in the old thread.
Here it is though.
Jamaican Curried Goat.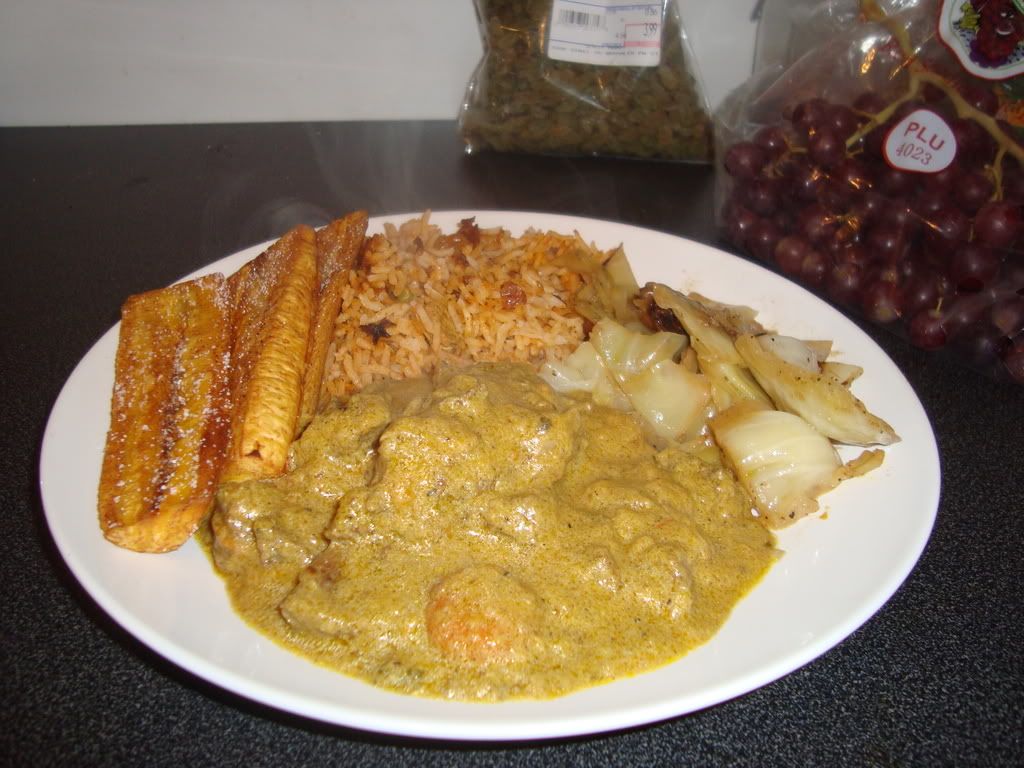 Take about two pounds of goat meat (bones included) you can seperate the bones from the meat but include some cause they add lots of flavor.
Two tabl spoons of curry powder. (your own ideally)
Two large diced onions
two scallions
1/2 teaspoon of salt
1/2 teaspoon black pepper
Two scotch bonnet peppers (you can use any hot peppers to substitute) or leave them out if you dont want it hot.
two tblspoons of chopped fresh ginger.
1 whole head of garlic chopped
two tble spoons of thyme (preferably fresh)
one tblspoon of butter
1/2 lb sliced carrot
1/2 lb of 1" cubed potatoes.
1 can creamed coconut milk.
In a blender or food processor add the onions, ginger, scallions, salt pepper, hot peppers, and heprs. Add some of the coconut milk and blend till smooth.
Cut the goat up into small pieces and rub the blended mixture into the meat. Let it marinade in the fridge over night.
When cooking remove excess marinade from the meat and set aside for later.
Add some butter to a skillet and saute the meat till lightly brown.
Then add the carrots and potatoes to the pan with the marinade and simmer till the meat is tender. About 1 too 1.5 hours
Serve with fried rice and peas, fried plantains and stewed cabbage.
Hey Patriot, I want to see pics of your pazole verde recipe.
I had pazole verde the other day at lunch. Oh man was it good. I went back to the shop and curled up in the corner for a nap.