5626
« on: February 02, 2012, 06:51:00 PM »
I thought I'd brag a little and show off how far my little brewery has come in a little more than a year. We have big plans for growth this year as well. Lotsa fun!!!
below is a 15 bbl MT (left) and BK (right). We will only be running half capacity for the time being because our fermenters are 7 bbl
these are our jacketed fermenters, in front are 6 white wine bbls and 2 brandy bbls. I am filling the wine bbls with our summer seasonal saison and the brandy bbls are getting our Miracle Worker Tripel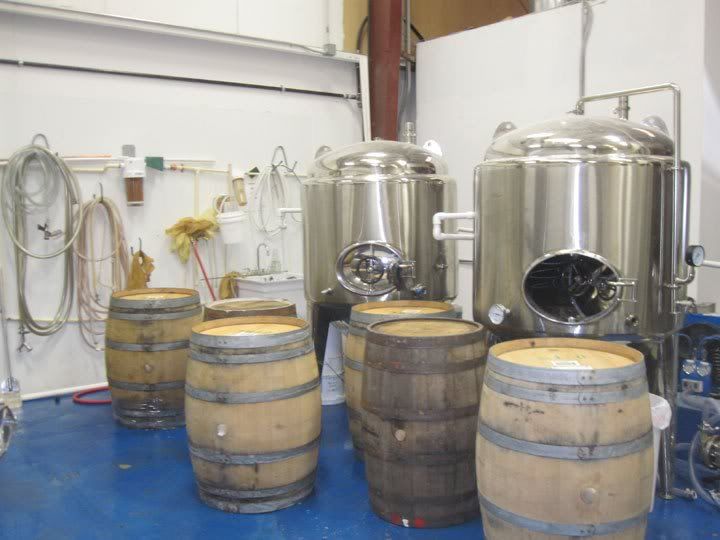 Two plastic fermenters that we hope to have online soon. Also note the blue cooler and 14 gallon B3 BK in foreground. I used those yesterday.
Original brew system now pilot/specialty batch system. It's all electric.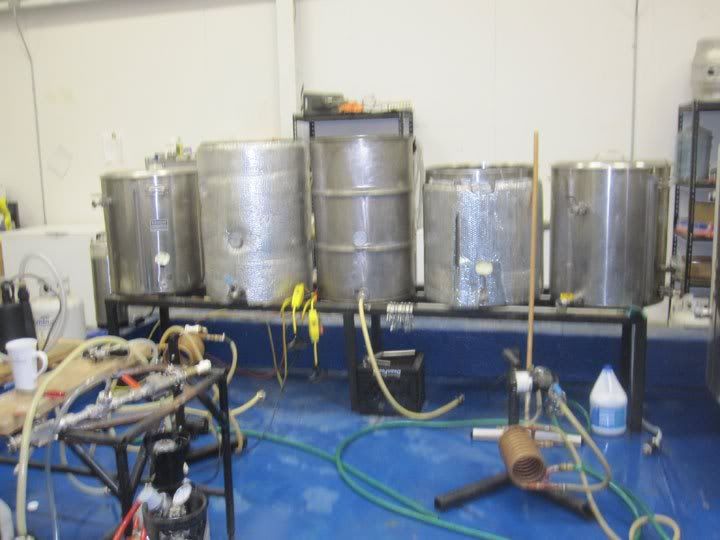 Shot of cold room
Another shot of cold room with kegs ready to ship and 10 bbl bright tank in background. We have had the cold room enlarged 2Xs since installation and probably need it again already.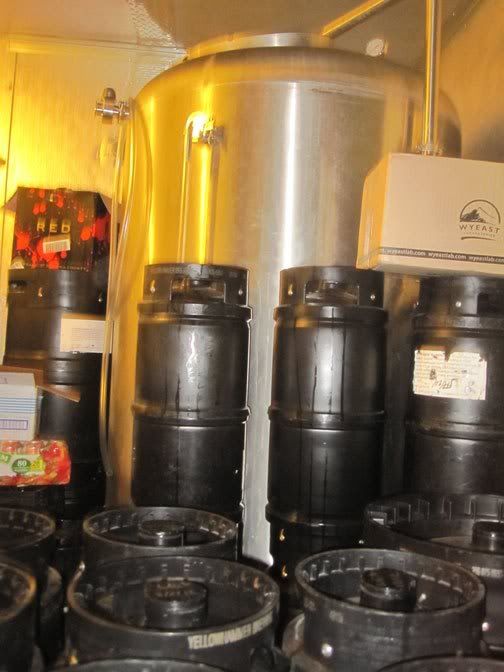 Beer is selling well, in fact there are a couple of places where our Belgian White is the #1 seller. Lots of fun and, of course, lots of hard work. But worth it. I highly recommend it for all ya'll!