2296
« on: May 08, 2010, 12:51:02 PM »
Update,
Today I harvested 5 gallons of beer from Solera that has been in the oak about a month.
Here is the SpGr at this point...1.011 To my read...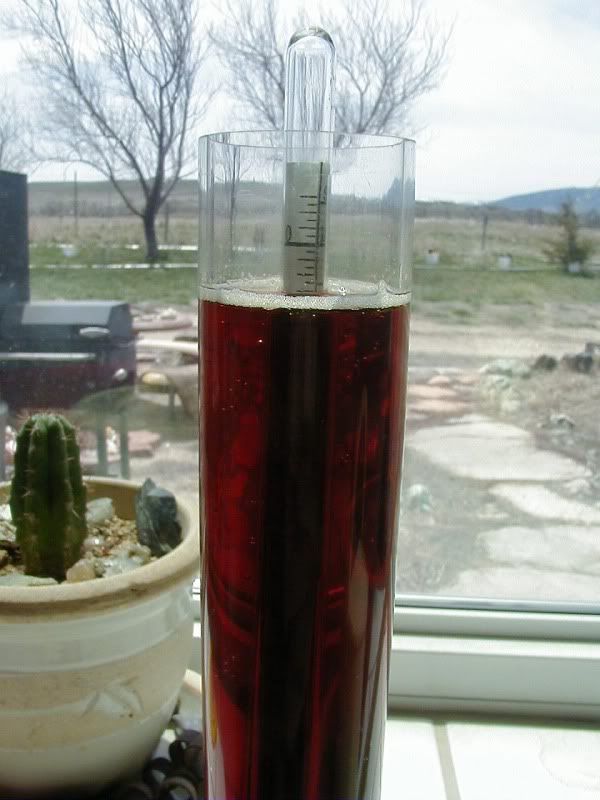 Added 1/2 lb of Mahleb AND almost 5 gallons of Sour Pie Cherries back to the barrel
along with 2 packages of Wyeast Lambicus and the dregs from a couple bottles of
Avery Depucleuse (sp).
by the way, the Monster 2 roller Malt mill handled the Mahleb nicely....then I put it all in a quart mason jar
and wet it down with everclear just to reduce the microbe presence from the cherry seeds.