Homebrewers Association
Homebrewers Association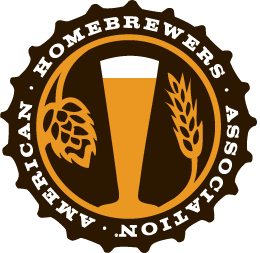 In 1988, May 7 was announced before Congress as National Homebrew Day. The American Homebrewers Association (AHA) created AHA Big Brew as an annual event to celebrate National Homebrew Day around the world. AHA Big Brew is held each year on the first Saturday in May.
The 2015 AHA Big Brew recipes come from three time AHA Ninkasi Award winner and current BJCP President, Gordon Strong! This year's beers are all medal-winning recipes from Gordon's upcoming book, Modern Homebrew Recipes, to be released in May 2015.
The first year that the American Homebrewers Association celebrated Big Brew was in 1998. That year, the AHA encouraged homebrewers worldwide to brew a Barleywine recipe. Now we are celebrating the 19th Big Brew, and bringing Barleywine back for the first time since 1998!
From Modern Homebrew Recipes: "An American style barleywine loosely in the Sierra Nevada Bigfoot balance. Big malt and big hops make this an aggressive style. I won an NHC silver medal with a beer based on this recipe in 2010; it was a blend of mostly five year old with a little bit of one year old to freshen the hop aromatics."
Anyone, even homebrew shops, can host and register a Big Brew event, so invite your friends and family, gather around the brew kettle and join in the global celebration of the greatest hobby there is—homebrewing!
Register an Event or Find an Event
---
View the Homebrew Recipes archive for past recipes posted to HomebrewersAssociation.org, as well as the Homebrewopedia for a wide selection of recipes, including past National Homebrew Competition winners.
Read More
Beer