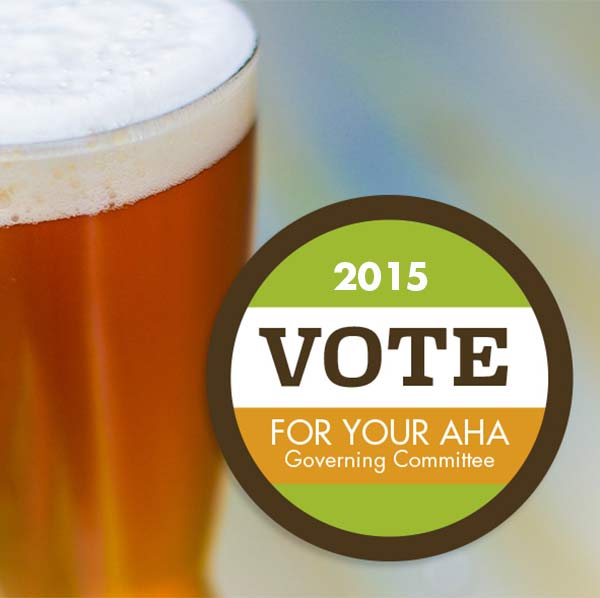 Update: Interviews with each candidate are now available, courtesy of The Brewing Network! Click the "Vote Now" link below and click on each candidate to access their statement and interview.
Your American Homebrewers Association Governing Committee representatives play a critical role in developing the benefits and programs of the AHA and providing direction for the AHA staff. We encourage you to help shape the future of the AHA Governing Committee by voting in the 2015 election.
This year there are three (3) available seats on the AHA Governing Committee. Click the button below to vote.
Voting ends at 11:59 p.m. PT on March 31, 2015.
Homebrewers Association
Homebrewers Association