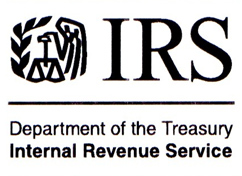 The AHA has recently been contacted by a couple of clubs regarding requirements by the IRS for 501(c)7 Social Clubs to file an annual e-post card. In 2008, the IRS added the requirement for an annual filing, however, many of the applicable clubs were never made aware of the new requirement.
While there is no fee for failure to file, failure to file for three consecutive years will result in a loss of tax exempt status.  So, if your club has is a 501(c)7 and hasn't filed a form 990 for 2007, 2008, or 2009, your club may need to do so ASAP.  The IRS has extended the deadline to file for the 2009 year to October 15, 2010 (the normal filing deadline is the 15th of the 5th month after the year you are filing for).
See www.irs.gov/newsroom/article/0,,id=225959,00.html?portlet=7 for more information on the October 15 deadline.
Most 501(c)7 clubs, will simply need to submit an 8 question e-postcard. The questions are:
Employer identification number (EIN), also known as a Taxpayer Identification Number (TIN)).
Tax year
Legal name and mailing address
Any other names the organization uses
Name and address of a principal officer
Web site address if the organization has one
Confirmation that the organization's annual gross receipts are normally $25,000 or less
If applicable, a statement that the organization has terminated or is terminating (going out of business)
Homebrewers Association
Homebrewers Association