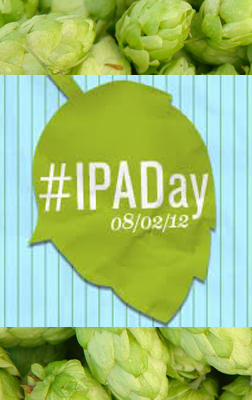 By Ashely Routson, co-founder of IPA Day
Happy IPA Day! Today you are invited to celebrate the history, art and science of craft beer; raising a glass to the men and women who bring your favorite IPAs to your glass. From craft beer newbies to long-time craft beer veterans, anyone and everyone can join in the worldwide toast to one of craft beer's most beloved styles, the ever-iconic India Pale Ale. All you really need to participate is an IPA in hand!
To find an IPA Day event near you, check out the CraftBeer.com event calendar. If there isn't a celebration in your area, no worries! Grab a mixed 6-pack or a growler of your local IPA and invite friends over to celebrate.
Share your IPA love with the world by using the hashtag #IPADay in all of your posts on Twitter, Instagram, Google+, Foursquare and Facebook! Follow the #IPADay hashtag on Twitter to see what everyone else is drinking and discussing. You can also visit IPADay.org for more articles, recipes and features on the style.
A Toast to IPA Day
Lastly, on this day dedicated to craft beer, I would like to propose a toast to the passionate men and women that have chosen to dedicate their lives and their careers to craft beer; to the comunity of craft beer fans and advocates whose undying support keeps the industry alive; to the writers and bloggers who help to spread the message; to the beers themselves that constantly inspire and excite us; and finally, to the continuting craft beer revolution. Cheers!
Featured CraftBeer.com Articles on IPA
---
Ashley Routson, known amongst the craft beer community as The Beer Wench, is a self-proclaimed craft beer evangelist and social media puppeteer on a mission to advance the craft beer industry through education, inspiration and advocacy. She founded IPA Day along with Ryan Ross in 2011. You can find her musings at Drink With The Wench.
Homebrewers Association
Homebrewers Association