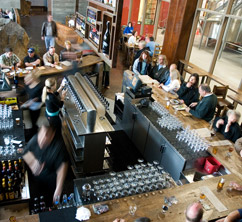 The 2011 AHA National Homebrewers Conference, June 16-18, is sure to be an incredible time. There are plenty of fun and interesting pre-conference events to attend, but they are filling up quickly.
Some events include brewery tours of popular local breweries, beer pairings, pub crawls, a wine tour and even a beer cruise! Be sure you have a spot and register today!
If you have not signed up yet, please view all the available events.
Please note, some events have sold out and others are nearing maximum capacity, so hurry and book your spot today
Most ticket sales end on June 12.
Pre-Conference events start Tuesday, June 14, and conclude Saturday, June 18.
Homebrewers Association
Homebrewers Association