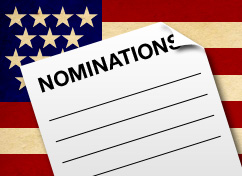 The American Homebrewers Association (AHA) is looking for a few good homebrewers!
In advance of the 2013 AHA Governing Committee elections, the AHA is looking for nominations for two of the committee's 15 seats.
The AHA Governing Committee plays a significant role in shaping the present and future direction of the AHA. To make the most of the challenges and opportunities presented to the organization, the AHA depends on its members to step forward and serve on the Governing Committee.
Governing Committee Commitment
Attending the annual Governing Committee meeting at the AHA National Homebrewers Conference
Taking part in monthly Governing Committee conference calls
Regular email communications
Potential subcommittee work
Besides great ideas and boundless enthusiasm, candidates should have had some experience in organizations at the local or regional level. Initiative, perseverance, and creativity are much welcomed qualities. The AHA Governing Committee acts both as a sounding board and a management consultant team for the AHA. Additionally, committee work provides structure, content and physical support in the case of National Homebrewers Conference.
Nominations
You may nominate yourself or someone else (please check first to see if he/she is available and interested).
Candidates should submit a short written statement of no more than 500 words explaining your qualifications for a position on the Governing Committee. Please include contact information, experience, abilities, constituency, and vision for the future of the AHA.
Candidates should also submit a recent photo for use on HomebrewersAssociation.org.
Nominees must be a member of the American Homebrewers Association at the time of nomination, election and during the elected term.
Please send nominations to Roxanne Westendorf, AHA governing committee secretary, no later than November 30, 2012.
Homebrewers Association
Homebrewers Association