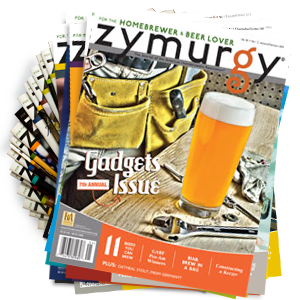 The American Homebrewers Association is pleased to announce that all Zymurgy issues dating back to 2000 are now available via the eZymurgy online archive!
AHA members have instant access to over a decade of complete Zymurgy issues by simply logging into HomebrewersAssociation.org. No longer will you have to miss that one issue you lost or try and read through the wort stain from an epic brew day!
Not yet an AHA member? Learn about all the membership benefits in addition to eZymurgy here, and join the AHA today!
Homebrewers Association
Homebrewers Association