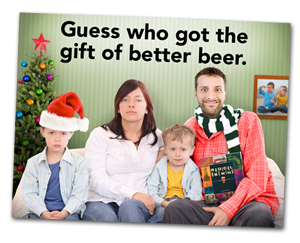 We aren't all cut out for holiday shopping. If you're like us, you might prefer to take the time spent battling for a parking spot and channel it towards a more productive pursuit, like brewing a winter warmer or tinkering with your new wort chiller.
Here's how you can pull it off without being a scrooge, and get a free book to boot!
Step 1. Choose your favorite beer lover.
Step 2. Purchase an AHA Gift Card redeemable for a 1-year US AHA membership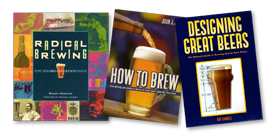 Step 3. Make sure to include the corresponding coupon code shown on the AHA Gift Card product page at check-out to score them a great homebrewing book-FREE. Books include Radical Brewing by Randy Mosher, How To Brew by John Palmer, and Designing Great Beers by Ray Daniels.
Step 4. Kick back and enjoy a homebrew. Nice work, Santa.
Offer ends December 17, 2010.
Homebrewers Association
Homebrewers Association