Link to article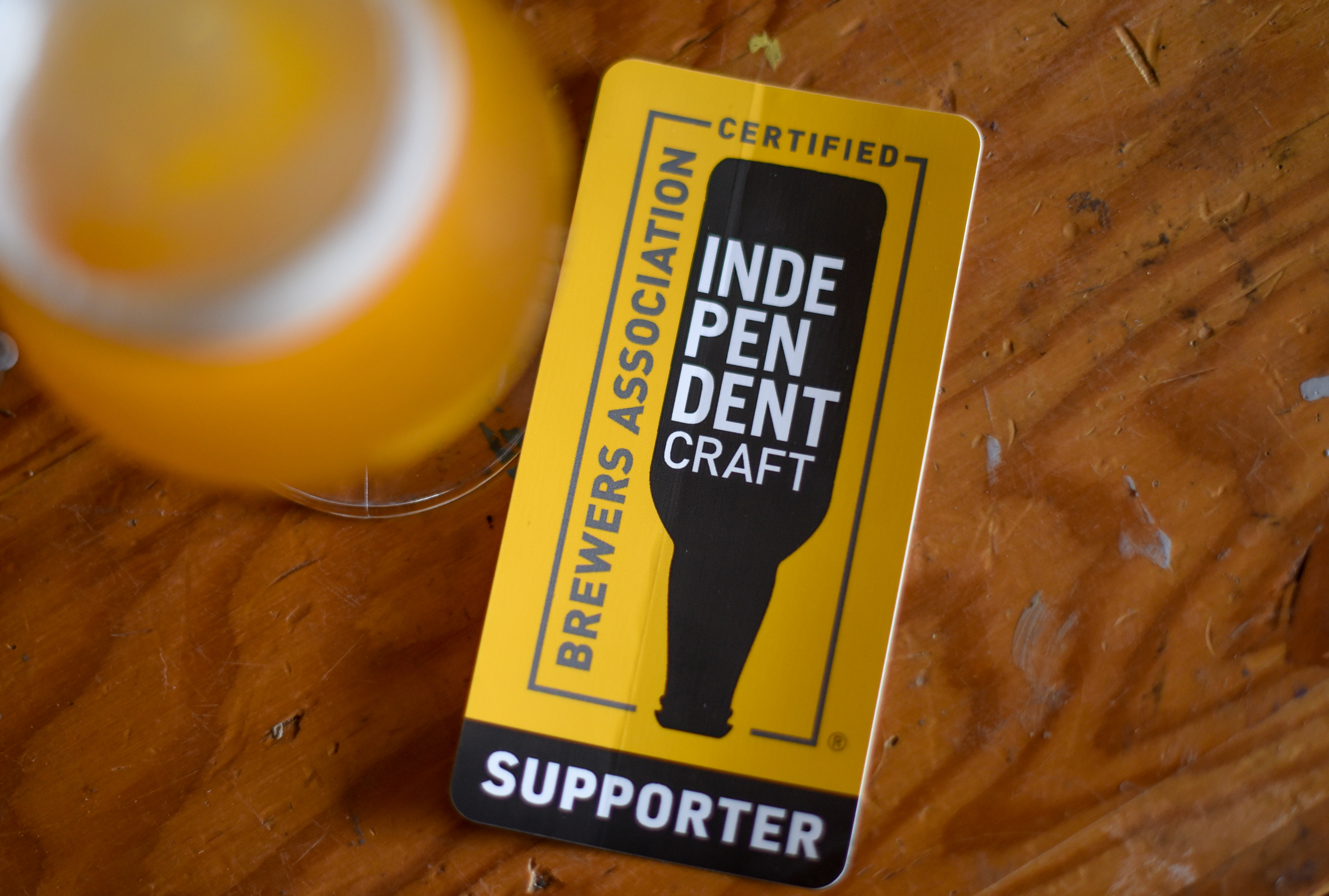 In today's economy, consumer consciousness is at an all-time high, with more and more purchasing decisions driven by the story behind the business. Under what type of ownership does the business operate? What is the company's stance on environmental issues? How does the company treat its employees? Does its social responsibility align with that of the consumer it's trying to target?
The Brewers Association Independent Craft Brewer Supporter seal offers one way that homebrew shops can show they care about the future of craft beer and the thousands of small, independent breweries that got their humble beginnings from shopping and supporting stores like yours.
What is the Supporter seal?
In 2017, the Brewers Association launched the Independent Craft Brewer seal. This seal was made exclusively for small and independent breweries to show beer lovers that they qualify as craft. Today, more than 4,400 craft breweries have signed on to use the Independent Craft Brewer seal.
The BA is now offering a Craft Brewer Supporter seal for retailers, organizations, and individuals to show their support of the small and independent brewing industry.
How can I get involved?
Anyone interested in the history, broad-reaching campaigns, and effort behind the Craft Brewer seal should visit SupportIndependentBeer.com and sign up to receive their very own Supporter Seal (for free, of course!).
Once you've received the seal, the ways to show your support are endless.
Retailers are displaying the Supporter Seal in their businesses and putting it on their menus to indicate which beers are certified independent. Beer festivals are showcasing it on brewery signs that are independent, and state brewers guilds and allied trade partners within the craft brewing community are using it as well. We are seeing it in advertisements, on websites, in social media pictures, and elsewhere. Now it's time to mobilize homebrew retailers to show their support for independent craft beer, too.
Why is the Supporter seal important for homebrew shops?
In today's wonderful but challenging beer market, independence and the concept of what is and isn't craft can be confusing. Homebrew shops serve as central hubs of information for many beer lovers and—because homebrewers often go on to open craft breweries—the Supporter seal is the perfect way to show your customers how to identify craft breweries and support the craft movement.
By activating the Supporter seal, you help ensure that craft brewers will have critical opportunities available, such as marketplace access in liquor stores and beer bars.
How will this benefit my business?
Bringing new, loyal customers into homebrewing is tricky, and one of the best ways to boost interest in home beermaking is to capitalize on an interest in craft beer. By supporting the Independent seal movement, you help grow awareness about and interest in craft beer. Many beer enthusiasts find that their passion for beer appreciation grows into a desire to better understand the processes and ingredients that go into brewing beer.
Like you, craft brewers are small-business owners who need the support of other like-minded business owners.
* * *
Julia Herz, co-author of the CraftBeer.com Beer & Food Course, is the Craft Beer Program director at the Brewers Association, publisher of CraftBeer.com. Herz is a BJCP-certified beer judge, an award-winning homebrewer, a Certified Cicerone®, and a beer educator.