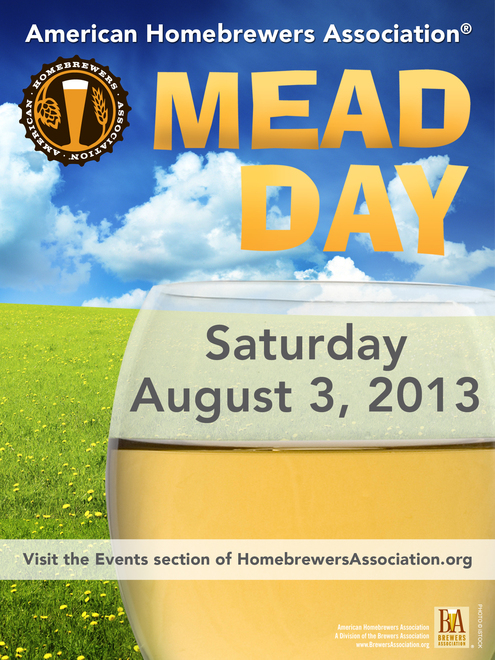 On Saturday, August 3, the American Homebrewers Association is inviting zymurgists nationwide to join in the celebration of mead, the world's oldest fermented beverage! Now in its twelfth year, Mead Day encourages homebrewers and meadmakers all over the globe to enjoy the "nectar of the gods."
Whether this is your first time making mead or you are a seasoned brewer, there is no better time to participate in the art of mead making! This year's recipe comes from 2005 National Homebrew Competition Meadmakers of the Year, Curt and Kathy Stock of St. Paul, Minn. The Stock's recipe for the Super Berry Melomel has four different berries in the ingredient list, as well as black currants. This sweet mead is the perfect complement to strong cheeses and spicy food.
If you haven't already, grab yourself a copy of Ken Schramm's The Compleat Meadmaker. Whether you're planning on whipping up a batch of this year's Super Berry Melomel, or you're looking for a different recipe, it's one of the best resources available on mead!
After Mead Day, post your pictures and videos to our Facebook and Twitter pages using #MeadDay!
Homebrewers Association
Homebrewers Association