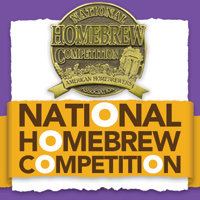 The maximum of 750 entries per First Round AHA National Homebrew Competition was met Thursday, March 24, 2011. The cap was introduced by the AHA Competition Committee to preserve the integrity of the judging for all entrants.
This year open registration (no defined regions) allowed entrants to choose any region to submit their entries. Therefore, as one judging center filled up, entrants could still submitt to another region. Regions started hitting maximum capacity early in the week, with all 9 competitions filling up Thursday.
The AHA National Homebrew Competition (NHC) is the largest beer competition in the world, and is made possible by the efforts of hundreds of volunteers. Volunteers are needed to fill roles as judges, stewards, and registrars. If you would like to volunteer, please contact your local judging center Site Director or Judge Coordinator to find out how you can help.
Good luck to all the entrants of the 2011 AHA National Homebrew Competition!
Homebrewers Association
Homebrewers Association