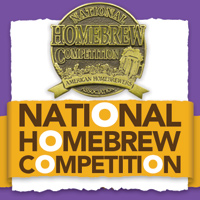 The 2012 AHA National Homebrew Competition is underway! The First Round judging began in Philadelphia Friday, March 30, 2012, and that competition is now complete. There are 9 competitions remaining at the US judging sites.
Four competitions will be held the weekend of April 13-15:
San Diego, CA
Saint Paul, MN
Indianapolis, IN
Pittsburgh, PA
The remaining 5 U.S. competitions will be judged the weekend of April 20-22:
Portland, OR
San Francisco, CA
Denver, CO
Chicago, IL
Atlanta, GA
The Canadian Qualifying competition, the ALES Home Brew Open is being judged April 9-14.
Results from all 11 competitions will be posted simultaneously on 2012 First Round Winners on May 4, 2012.
Good luck in the competition! May the best beer win!
Homebrewers Association
Homebrewers Association