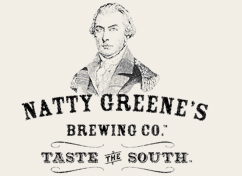 Date: Saturday, August 7, 2010
Time: 2-4pm
Rally Host: Natty Greene's Pub & Brewing Co.
Address: 505 West Jones Street, Raleigh, NC 27603
Web: www.nattygreenes.com

Space is Limited
The AHA is excited to welcome North Carolina beer enthusiasts to a rally at Natty Greene's Pub & Brewing Company. Attendees will receive complimentary beer samples and have the opportunity to meet Michael Morris & Sebastian Wolfrum of Natty Greene's.
Attendees will also get to hang out with two Brewers Association staff members who will be attending the rally. Kathryn Porter Drapeau, AHA Membership Coordinator, and Pete Johnson, BA Programs Manger will be on hand to meet and mingle with AHA members.
There will be VIP Brewery tours and great prizes from the AHA and American Brewmaster to be won. Don't miss out on this awesome chance to meet other North Carolina homebrewers and beer lovers.
American Homebrewers Association (AHA) Rallies are free to current AHA members.
Non-members can Join Now, or sign up at a discounted rate at the door. Fill-in and print this AHA Rally Member Form
and take it with you to the event.
Learn more about AHA Membership Benefits & Zymurgy Magazine!
Homebrewers Association
Homebrewers Association