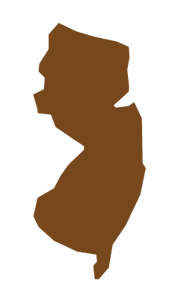 New Jersey governor Chris Christie signed legislation that eliminates a long standing law requiring homebrewers to obtain permits. Until now, New Jersey homebrewers were required to apply for a $15 permit to produce beer and wine for their own consumption.
The legislation was sponsored by Assemblyman Craig Coughlin, Assemblyman John Burzichelli and Senator Joseph Vitale to eliminate a little-known and never-enforced statute that required residents to purchase a permit to brew beer or make wine in their homes for their own enjoyment.
"For the person who wants to simply try to reproduce their favorite beer at home or the enthusiast who wants to make a high-quality beer of their own, the state shouldn't treat them as it would a commercial brewery," said Vitale (D-Middlesex). "It's about time we clear out this unnecessary and unenforced permit requirement from the books, and lift the scofflaw status from thousands of residents who simply want to lift a pint of their own creation without fear that the state's peering over their shoulder."
Since prohibition, states were given the right to regulate alcoholic beverage production within their own borders. That has resulted in the wide range of alcohol regulations that now exists across the United States. But, every so often, we make progress in the fight for homebrewer rights, and it's good to hear a success story.
The bill passed the Assembly 71-7 and the Senate 38-0.
Cheers to New Jersey for your freedom to homebrew!
Homebrewers Association
Homebrewers Association