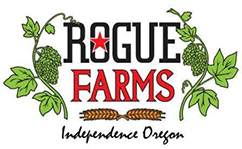 Chatoe Rogue and Farmstead Brewery is offering a workshop this Sunday, Feb. 17, that will be covering everything from the basics of homebrewing to more advanced topics involving water quality and yeast selection. The event takes place at the Rogue Hopyard in Independence, Ore., and costs $10 per person (lunch included).
A Day Filled With Beer

11am – 12pm

Newly-founded homebrew shop, Raen Brew of Salem, Ore., will be hosting "Homebrewing 101," an introductory look at the basics of brewing your own beer at home.
12pm – 1pm
Attendees will take a break for a lunch consisting of barbecue pulled pork sandwiches and have a chance to ask homebrew and beer related questions.
1pm – 3pm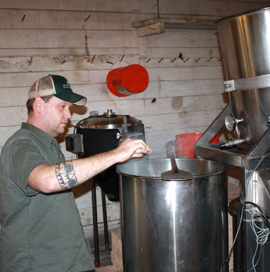 Graduate of the American Brewers Guild and second-year Rogue Brewer, Ryan Kern, will be leading a discussion on advanced topics of homebrewing. All-grain brewing, water quality, and yeast selection are just a few of the topics Ryan plans to cover. Josh Cronin, seasoned homebrewer and Farmstead Brewer on Rogue Hop Farm, will also be brewing all day while the workshop is taking place.
3pm – 4pm
A tour of the hop farm will give workshop attendees the chance to see the inner workings of getting hops from the farm into the boil kettle.
Located on the Willamette River, Rogue Hop Farm grows seven varieties of hops on 42 acres of land. In addition to hops, there is 55,000 ft2 of harvesting equipment, osprey nests and a pond full of large mouth bass—a great place to relax and have a beer!
4pm – 5pm
The workshop is concluded with "Hoppy Hour," a chance to try some of the current offerings at the Chatoe Rogue Tasting Room while gazing at a view of the hop fields.
Rogue Workshops

There are still a few available spots for the Homebrewing workshop, so make sure to reserve your spot soon! View the complete flyer.
Rogue collaborates with local business and organizations to put on monthly workshops that cover beer and beyond. Next month's workshop will discuss how to maintain a chicken coop in your backyard!
Homebrewers Association
Homebrewers Association