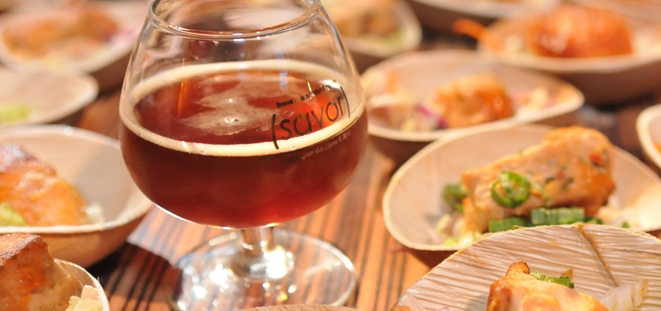 From all levels of the culinary world, a revolution is brewing: pairing food with craft beer. With the United States now boasting more than 1,500 breweries—the highest number since the pre-Prohibition era—the choice and diversity of craft beer has propelled increased interest in cooking with beer and pairing it with food.
This trend was apparent this past Saturday, June 5, when 2,000 beer enthusiasts and 70 craft breweries descended on Washington, D.C., for the sold-out SAVOR: An American Craft Beer & Food Experience. SAVOR is considered the premier beer and food pairing event in the nation, with the Washington Post (see article) declaring "SAVOR lives up to its name."
An online extension of SAVOR, CraftBeer.com will celebrate the event with 30 Pairings in 30 Days. This month-long daily feature will highlight a different craft beer and food pairing from SAVOR, helping beer lovers discover new ways to enjoy their styles of choice at home.
Homebrewers Association
Homebrewers Association