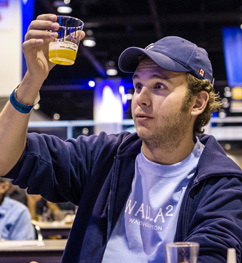 Many American Homebrewers Association (AHA) members and clubs already base activities and brew sessions around learning about various aspects of the brewing process—and the AHA wants to help you continue and improve your projects through the Research & Education Fund (R&EF).
Potential funding is now available for AHA members seeking to do research that can be shared with the AHA membership. This research could involve anything and everything including ingredients, temperature rests, fermentation characteristics or even how to build a better mousetrap.
AHA members should submit a Research & Education Fund Proposal to apply for assistance with their research. Members will be asked to identify their concept and provide a budget request.
Get the full details on the Research & Education Fund, including how to submit your proposal.
Homebrewers Association
Homebrewers Association