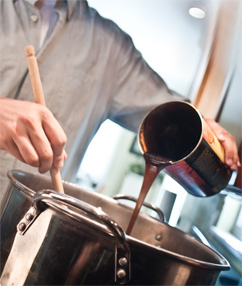 To say that homebrewing in the United States is a growing hobby would be a vast understatement. Events put on by the American Homebrewers Association, including National Homebrewers Conference and AHA Rallies, have seen increased attendance in recent years. This year's Big Brew for National Homebrew Day celebration was no different.
Big Brew is held on the first Saturday of May every year in celebration of National Homebrew Day on May 7th. Homebrewers across the globe come together at local sites to brew the same recipes at the same time in the world's largest celebration of homebrewer solidarity.
This year, every statistical category tracked by the American Homebrewers Association for Big Brew either broke or tied previous records. An estimated 8,500 people participated at 383 sites around the world. Thirteen countries joined in the celebration along with 49 states and Puerto Rico. Across the globe, homebrewers brewed 17,000 gallons of beer from 2,200 batches!
The American Homebrewers Association has been organizing this annual event since 1998. Big Brew sites are registered at locations such as small businesses, homebrew supply shops, commercial breweries, and residences around the world. This year's Big Brew recipes were taken from the 2012 Great American Beer Festival Pro-Am Competition winners, which included a Belgian blonde ale, an English dark mild and a classic American pilsner.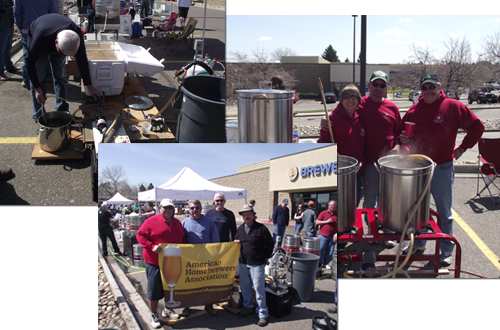 Big Brew 2013 was the most successful celebration in the 16 year history of the event, and the American Homebrewers Association is proud to support such an active group of homebrewing enthusiasts! Next year's Big Brew is scheduled for May 3rd, 2014. Those interested in participating in the fun should keep an eye on HomebrewersAssociation.org for announcements regarding Big Brew 2014 in the weeks and months leading up to May 2014. To learn about other ways you can get involved with AHA events, check out Learn to Homebrew Day and the AHA Rallies schedule!
Homebrewers Association
Homebrewers Association