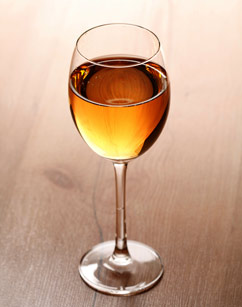 Looking to expand your assortment of fermented beverages? Mead is an awesome way to mix things up, and let's face it, here in the dog days of summer, we're all ready for something new. Lucky for you, Mead Day comes just in the nick of time this Saturday. It's a fun opportunity to gather some friends, enjoy some mead and make a batch of honey wine. For some homebrewers, meadmaking is old hat, but there are plenty of folks who haven't ventured beyond the realm of barley, wheat and perhaps rye grist. So, for meadmakers old and new alike, we've compiled a few meadmaking tips from Ken Schramm, author of Brewers Publications' The Compleat Meadmaker.
Honey
Get connected with your local beekeepers. Some state universities have extension programs for beekeepers.
If you have any good farmers markets or ethnic grocers nearby, see what they have in stock. They are often great sources for a variety of different types of honey.

Go to the source. Use www.HoneyLocator.com to connect directly with local beekeepers to buy the honey directly from the source. Just make sure to buy from the beekeepers, not blenders, who sometimes work as intermediaries.
Tech tips
Make sure the mead is well oxygenated prior to fermentation. Ken likes to use a commercial-level immersion blender, and as he's quick to tell you, "I don't do things small."
Use a high fill level when you're bottling the mead. This helps reduce the risk of oxidation, which may be an issue if you're cellaring your mead for longer periods of time.
Give it some time
Ken (right) is quick to note that good mead needs lots of time to age. Some of his favorite meads have required at least 10 years of cellaring to meet his standards. He even has bottles as old as 21 years waiting to be enjoyed.
Much like with beer, age your mead in a closet or cellar that has a consistent, cool temperature and minimal exposure to light.
Homebrewers Association
Homebrewers Association