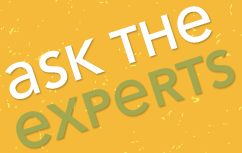 Even the best brewers need a little help once in a while. Although your spouse and assorted house pets make for good company, they probably won't be able to answer that decoction mash question, or give advice on recipe formulation. For that type of help, you need to talk to the real wizards of wort, and Ask the Experts.
What's New?
Ask the Experts was formerly an American Homebrewers Association (AHA) members-only benefit. Questions were submitted by AHA members via email to designated experts like John Palmer, Randy Mosher, Jamil Zainasheff, Stan Hieronymus and many others, and their answers were published on HomebrewersAssociation.org for members to view.
To help share the wealth of knowledge, non-members now also have access to past Ask the Experts questions and answers, and can participate in submitting questions for future sessions.
All content from past Ask the Experts, as well as all future sessions, will now reside entirely on the new Ask the Experts sub-forum. When an upcoming Ask the Experts session is scheduled, there will be a new thread open to the public to pose questions and the expert will respond in the same thread. To post comments and create new threads, please register for free on the AHA Forum.
Head on over theAHA Forum and see what Denny Conn, Mitch Steele, Patrick Rue and many other experts have to share about their areas of expertise!
Homebrewers Association
Homebrewers Association