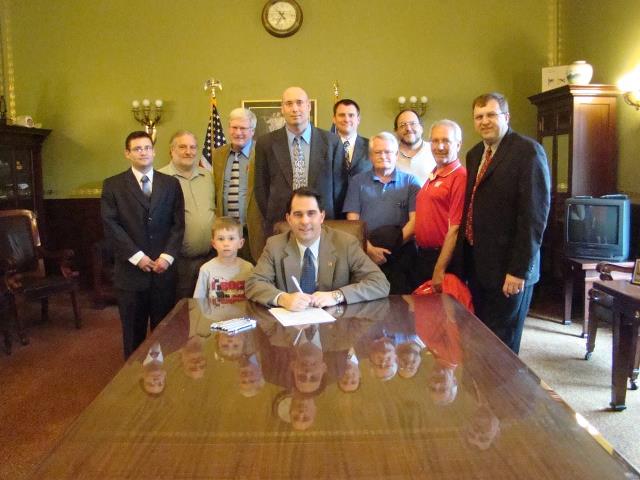 On Monday, April 2, Wisconsin Governor Scott Walker signed into law Senate Bill 395, which lifts current restrictions that prohibit homebrew from being transported outside of the home where it was made. The new law will go into effect within 90 days after being published by the Wisconsin Secretary of State.
The American Homebrewers Association has worked with the Wisconsin Homebrewers Alliance on this legislation since last Spring when the Wisconsin Department of Revenue determined that under existing Wisconsin law, homebrew cannot be consumed outside the home where it was produced.
Getting this legislation passed is an impressive achievement -one that was by no means certain. The bill would not have passed if it weren't for the dedication of the members of the Wisconsin Homebrewers Alliance and all of the contacts Wisconsin homebrewers had with state legislators. Our success in Wisconsin is a great example of the power the homebrewing community can bring to bear when it unites behind a worthy cause.
Homebrewers Association
Homebrewers Association