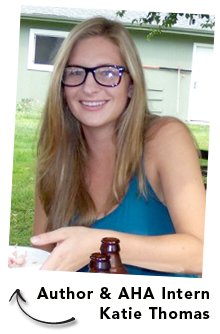 I'm a girl with an obsession—I love beer.
I'm not referring to the overly fruity, light, low calorie beers specifically marketed to women, rather I dream about the full-flavored and incredibly varied styles emerging everyday on the craft beer scene. But, even more than exploring the world of craft beer, I really love creating my own tasty beers.
To be clear, I also love dresses, getting my hair done and other thoroughly girly things. In fact, I don't think anyone would describe me as a tomboy. I'm just a girl, a girl who loves to homebrew.
For most of us who share the same beer-soaked obsession, this may not come as a surprise, but as a chick homebrewer and homebrew shop employee, I have experienced numerous instances of disbelief that I would be so infatuated with malt, hops, yeast and water. Most guys I meet are accepting, even excited, to find a woman obsessed with beer. However, sometimes I feel like I'm making some people a little uncomfortable.
As the AHA intern, I've made it my mission to seek out other women in the industry and learn their stories. From home to commercial brewing, ladies are on the front lines of the beer movement—as they have been throughout history—so they weren't too hard to find!
In this three part series, I'll share some of the major female players in both the homebrewing and craft beer industry, and discuss their experiences and passion for the world of beer.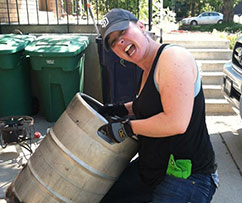 Jamie Burnham | Homebrew Shop Manager
Jamie Burnham is the manager of The Beer Nut homebrew supply store in Salt Lake City, Utah and founder of Hop Bombshells, a women-only homebrew club. Her involvement in the homebrewing community allows Burnham to observe how women are becoming more involved in the scene, and how men have reacted to it.
"I think men are still getting used to seeing women in the beer industry, but it feels less like a boys club than it did two years ago," says Burnham. "I think [women] are making strides in the right direction, it just takes time."
Burnham acknowledges bouts of resistance from the atypical male brewer, but this only fuels her passion to discover and master the current beer and brewing trends.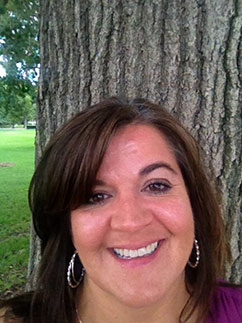 Lisa Rivera | Homebrew Shop Employee
Lisa Rivera works one day a week at a homebrew supply store in Colorado. Six years ago when she started homebrewing, she was surrounded by men in the hobby. In her time at the store, she's taken pride in sharing her passion with her customers.
"I have encountered those boys who assume I don't know what I'm talking about," says Rivera. "Some men in general just assume that women don't drink, much less make beer."
Her opinion is that this attitude is changing fast. "No need to beat up on the guys too much," Lisa says. "I find that there are tons of guys out there who think it's really cool that I brew and respect it greatly."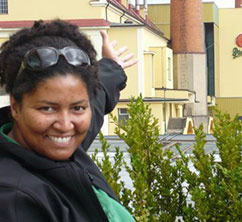 Annie Johnson | 2013 Homebrewer of the Year
For the first time since 1983, a woman claimed the Homebrewer of the Year title in the National Homebrew Competition. As a competitive homebrewer, Annie Johnson is often disconnected from the gender biases other women have experienced.
"My competition entries are just a number on a bottle until they win and my name and gender are revealed," shares Johnson. But she admits when things aren't so blind it can sometimes be a struggle for women in the homebrew community.
Johnson's best in show entry in the national competition was an American light lager—a style that is notoriously difficult to master. Earning Homebrewer of the Year with an entry in this category is something to be very proud of, whether or not you have a Y chromosome.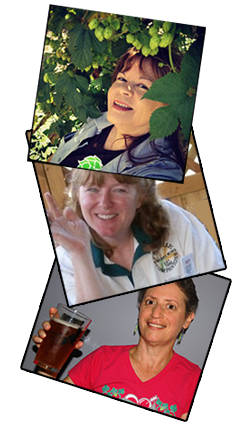 AHA Governing Committee Members
Three accomplished female homebrewers occupy seats on the American Homebrewers Association Governing Committee.
Debbie Cerda
Debbie Cerda shares similar sentiment in regards to homebrewing, but believes that the feelings of friction disintegrate quickly once she starts talking beer.
Susan Ruud
On the other hand, Susan Ruud has not found gender to be much of an issue in the homebrewing and beer communities. "I think if you don't expect men to treat you differently, then they won't," declares Ruud.
Roxanne Westendorf
While working a shift a week at a local tap room, Westendorf notes that women are not treated any differently than men, but in the homebrew world it can be a bit of a different story.
Stay tuned for part two of the Women in Beer series, in which I'll explore some of the ladies on the educational side of the beer industry.
---
Katie Thomas is the current intern for the American Homebrewers Association. She lives in Denver and enjoys skiing, hiking, yoga, and of course, homebrewing.