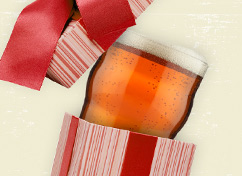 Diana Davis lives in North Hollywood with her amazingly patient and calm husband, Cullen, and all his T-shirts, pint glasses, bottle openers and other "breweriana."
She is the author of So I Married a Homebrewer in the September/October 2007 issue of Zymurgy. She teaches special education to students with mild to moderate behavioral disabilities and constantly wonders why school psychiatrists love to downplay things. Beer helps.
Read The Trials and Tribulations of Beer-Themed Gifts, a Zymurgy Online Extra.
Homebrewers Association
Homebrewers Association