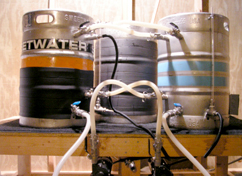 While Chattanooga, TN may be acknowledged as the birthplace of the first tow truck, it is a little known fact that the "Scenic City" is also home to one of the finest homebrew systems that side of the Mississippi River. This week's feature for Pimp My System is provided by homebrew -rig building genius and Chattanooga local, Adam Hale.
Adam's system, designed and built by himself, is a flexible Heat Exchange Recirculating Mash System (or "HERMS"), and features 11,000 watts of total heating power, all electric.
Temperatures are controlled with an Embedded Control Concepts BCS-460 controller by way of a laptop interface. In addition to keeping the temperatures exactly where he wants them, Adam's system organizes and logs his brew day in great detail on his computer.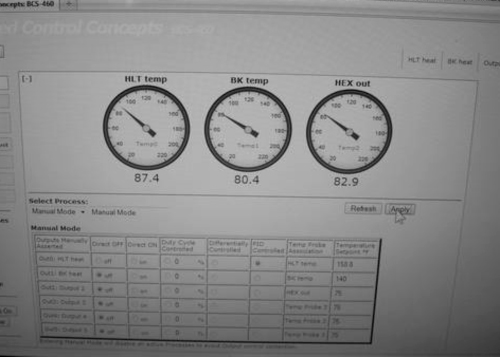 The system uses two pumps, two 50 foot removable copper heat exchange coils, and a bottom draining mash tun. Most often it's used to brew 12 gallon batches, though it can also easily be configured to perform a simultaneous double boil by using the single mash tun to produce a 24 gallon batch in one go.
Here is inside the boil kettle during the first wort hopping: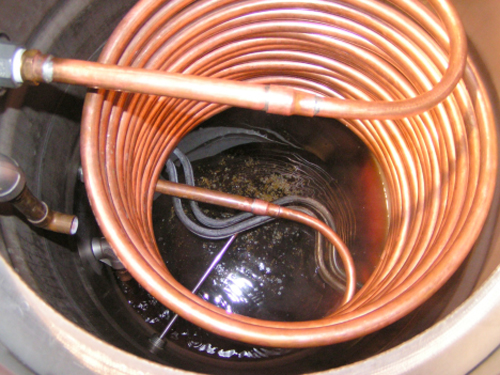 The cooling method is the most interesting and unique part of the system. The concept is the brainchild of Boerderij Kabouter from Homebrewtalk.com, who coined the system DITCHES, or Dual Immersion Thermal Coil Heat Exchange System. It involves recirculating ice water from the HLT through the boil kettle's hard mounted 50′ copper coil, and simultaneously recirculating the wort through the HLT's matching coil. This results in cooling times which are absolutely ridiculous. Check out the mash being recirculated: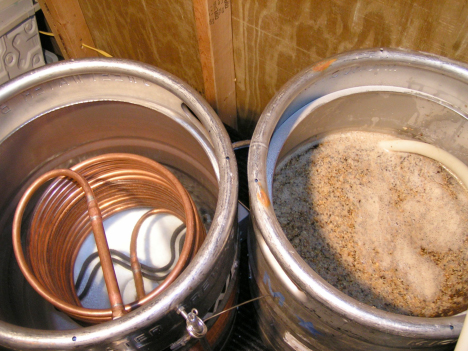 Here we see the guts of the system's control panel and the electric system joined to the kettle. A picture-perfect combination of electrical engineering and beer-science: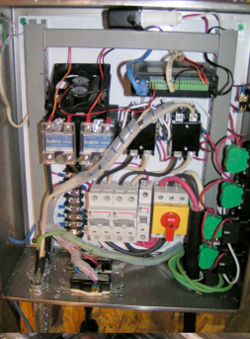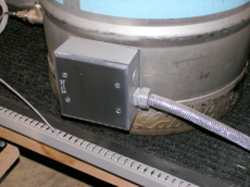 Adam has his system housed in a 10'x20′ outbuilding in his backyard. In addition to his rig, he has built an 8-foot-wide multiple-temp-zone cooler, but that we'll get to another time.
Homebrewers Association
Homebrewers Association