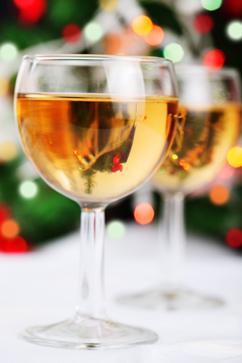 Sonoma Beerocrats club member Byron Burch of Santa Rosa, Calif., earned a gold medal at the 2005 National Homebrew Competition in the 'open category mead' for this recipe. The judges really enjoyed the balance between the sweetness of the honey and the citrus-spice of the chili and lime. An interesting mead indeed!
Ingredients
For 5 gallons (19 L)
18.0 lb (8.16 kg) | clover honey
5.0 gal (19 L) | water
5.25 oz (0.155 L) | fresh squeezed lime juice
2.5 oz (71 g) | tartaric acid
2.0 oz (57 g) | Beverage People yeast energizer
0.5 oz (14.8 g) | pectic enzyme
3 cc | Boyajian lime oil
2.0 tsp | nutrient
220 mL | chiles d'Arbol extract
0.21 oz (6 g) | Sparkalloid to clarify
0.35 oz (10 g) | Beverage People Prise de Mousse wine yeast
Specifications
Original Gravity: 27 Brix
Final Gravity: n/a
ABV: n/a
IBU: n/a
SRM: n/a
Boil Time: n/a
Efficiency: n/a
Pre-boil Volume: n/a
Pre-boil Gravity: n/a
Directions
Primary fermentation: 28 days at "ambient" temperature in glass.
Secondary fermentation: [unknown]
Add chile extract to taste after fermentation and fining. Extract was made by immersing eight dried chiles d'Arbol in four ounces of vodka for 24 hours.
Judges' Comments
"Great honey sweetness balanced with lime and pepper spiciness in palate. Great job, good creativity."
"Lime and peppers balance. Very well made mead—unique."