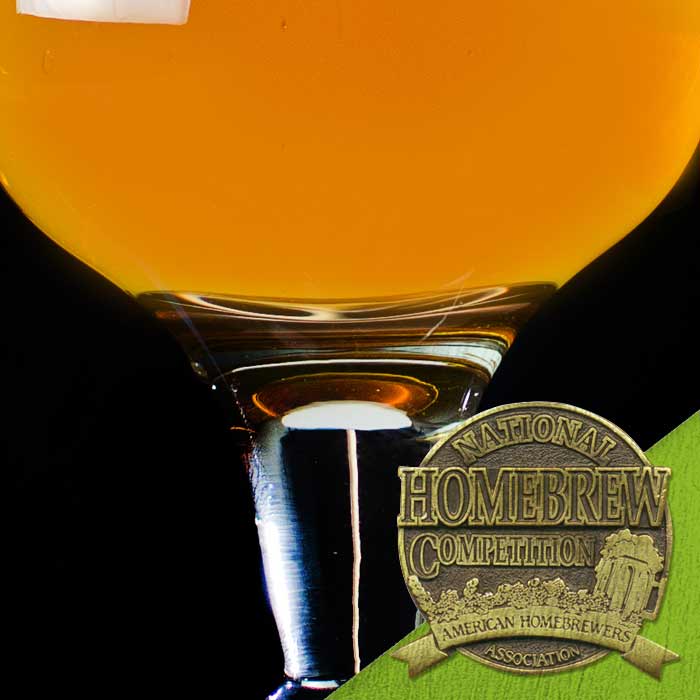 Byron Burch of Santa Rosa, CA, member of the Sonoma Beerocrats, won a gold medal in Category #26: Other Mead during the 2005 National Homebrew Competition Final Round in Baltimore , MD. Burch's Other Mead was chosen as the best among 76 final round entries in the category.
To see other winning homebrew recipes from the 2005 National Homebrew Competition, visit our archive of National Homebrew Competition winners.
Sweetness of the Holy Fire | Mead
Ingredients
For 5 Gallons (19 L)
18.0 lb (8.16 kg) clover honey
5.0 gallons (19 L) water
5.25 oz (0.155 L) fresh squeezed lime juice
2.5 oz (71 g) tartaric acid
2.0 oz (57 g) Beverage People yeast energizer
0.5 oz (14.8 g) pectic enzyme
3 cc Boyajian lime oil
2.0 tsp nutrient
220 mL chiles d'Arbol extract
Sparkalloid to clarify (6 g)
Beverage People Prise de Mousse wine yeast (10 g)
Specifications
Directions
Add chile extract to taste after fermentation and fining. Extract was made by immersing eight dried chiles d'Arbol in 4 ounces vodka for 24 hours.
Primary fermentation for 28 days at "ambient" temperature in glass.